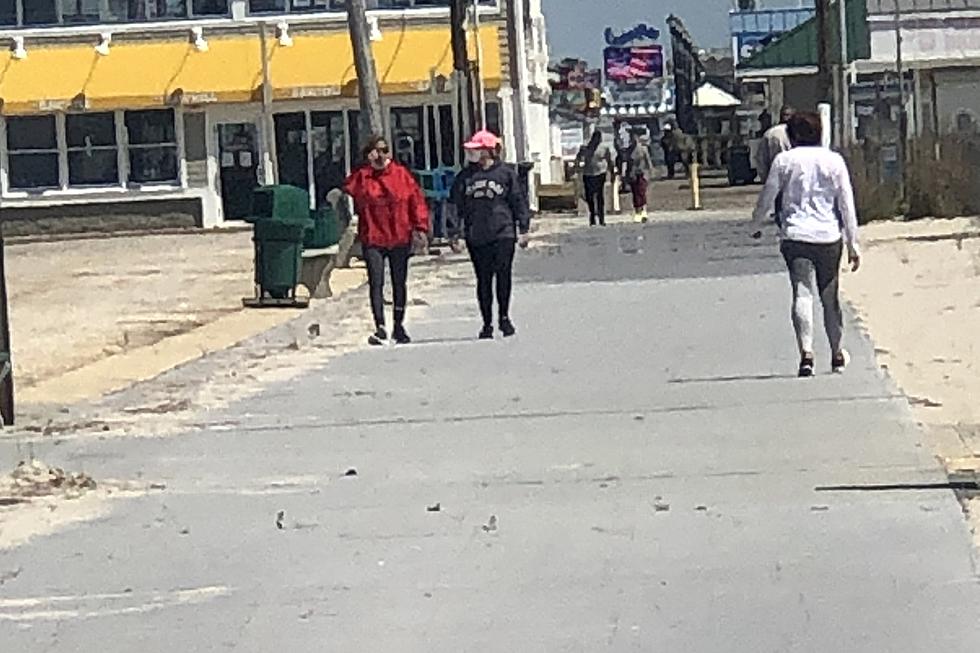 Seaside Park Boardwalk Opens, The Dunkin Cup Debate
Walkers on the Seaside Park boardwalk (Kevin Williams, Townsquare Media NJ)
Enter your number to get our free mobile app
A little of this and a little of that:
Walkers and joggers rejoice.  The 1.5-mile Seaside Park boardwalk reopened on Wednesday with people being asked to follow social distancing guidelines.  Seaside Heights opens its iconic boardwalk tomorrow which will make those walkers and joggers even happier.
So I've been perplexed this week over whether or not my Dunkin Donuts coffee tastes differently now that they have replaced their foam cups with paper ones.
Not knowing if I was alone in my thoughts I took to Facebook Wednesday and was comforted by the fact that many agreed with me that the coffee just does not taste as good.  Of course just as many expressed their dislike for the foam cups which were eliminated for environmental safety reasons.
Listen if you're ever wondering whether or not you are the only one who thinks about something just put it on Facebook and you'll get answers.
If you have run out of TV shows and series to watch then let me suggest Trial by Media, a new Netflix docuseries that revisits six high profile cases in which the media played a significant role.
Among them are features on Bernie Goetz who was dubbed the "subway vigilante" after shooting four black teenagers on a New York City subway in 1984 and a fascinating case in which a Michigan man shot and killed another man who had claimed to have a crush on him days earlier during a taping of the Jenny Jones Show.  That was one of those trash daytime programs that came to prominence in the 80s and 90s. Good stuff!
Brian Wilkinson is the new head football coach at Manchester Township High School after being approved during last night's board of education meeting.  Previously the head coach at both Toms River South and Pinelands, Wilkinson spent the past three seasons as a Hawks assistant and the last two as defensive coordinator under Bill Furlong who stepped down at the end of the 2019 season.
A social studies teacher in the district's middle school, Wilkinson takes over a football program that has not posted a winning season since 2010.
Here Are The Best Boardwalk Foods To Look Forward To Enjoying