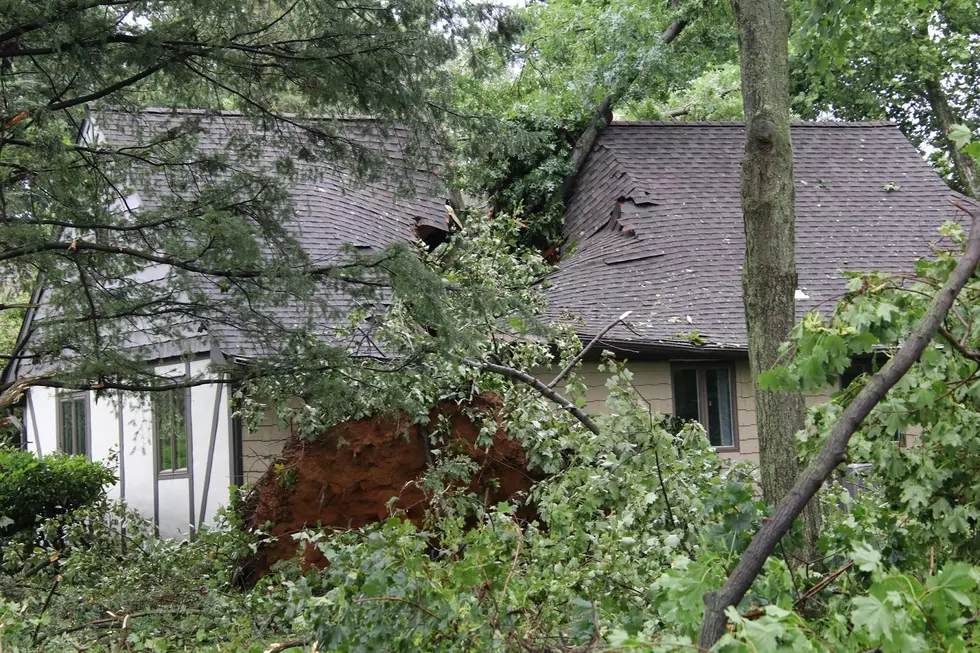 Photos – National Weather Service Confirms Monmouth County Tornado
(Laurie Kegley, MTFD)
As I was getting ready for work yesterday, Wednesday, August 19th, a severe weather alert interrupted the show that I was watching on TV with a tornado warning for Monmouth County.
It took me by surprise because while I knew that we could see some rain and possible thunderstorms yesterday, nobody had said anything about the possibility of weather that severe.
It's also a little jarring to see a warning come across instead of a watch.
According to the National Weather Service, a watch is issued when there's an increased risk of severe weather. We see severe thunderstorm watches come across on a semi-regular basis in the summer here at the Jersey Shore.
A warning, though, ups the ante, with the NWS defining it as, "weather conditions pose a threat to life or property."
So, when a tornado warning comes across, it's nothing to take lightly.
And today, the NWS is confirming that a small tornado did indeed hit Monmouth County, with Middletown sustaining damage ranging from a set of bleachers being tossed around at Brookdale Community College, and trees being ripped up with some homes getting damaged by the falling trees.
But as we can see from some of the photos that have come in these last 24 hours or so, it only takes two minutes for some serious damage to result.
August 19th Monmouth County Tornado Damage
Enter your number to get our free mobile app