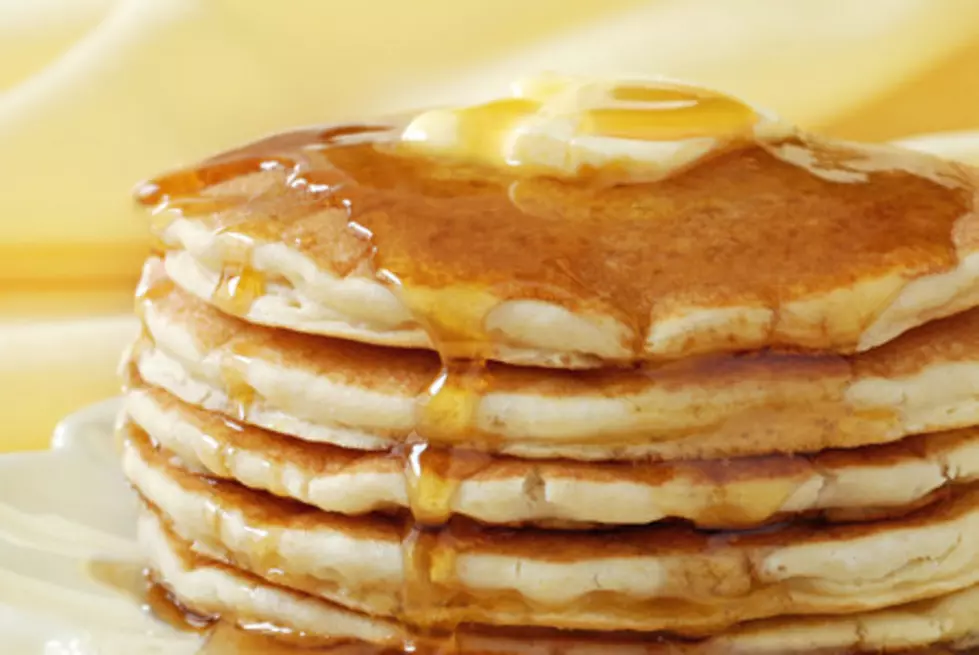 Pass the Syrup! The Best Pancakes in Ocean County, NJ Chosen By You
Marie Fields
A short stack, flap jacks, or silver dollars, does it really matter? Pancakes are a favorite at any time of the day, not just for breakfast.
Pancakes are not just for breakfast anymore. Lots of listeners wrote us and told us they love pancakes for dinner while giving us their favorite pancake place in Ocean County. It's no surprise where the "best" pancakes are in Ocean County.
Pancakes bring me back to childhood. Breakfast, dinner, and lunch, pancakes at my Nana's house. I loved them so much. Although she would always have scrapple with it, I'd eat just the pancakes.
I don't believe I ever tasted a better pancake than I did when I moved to New Jersey. The pancakes here are fabulous and in Ocean County, we have some great pancake places. From just the regular pancakes with syrup or a specialty pancake, they are truly the best.
It's funny, New Jersey has the best pizza, the best fries, and personally speaking the best pancakes. Not waffles, not French toast, but pancakes.
Where are the best pancakes in Ocean County?
Hands down, the winner that so many listeners wrote us about was the Brownstone Pancake Factory in Brick. Check out some of their fantastic-looking pancake specialties, these are just unbelievable and look unbelievably delicious:
Brownstone Pancake Factory is at 979 Cedar Bridge Ave in Brick.
Other favorite places to get pancakes, chosen by you were Four Seasons Diner in Toms River, Shut Up and Eat in Toms River, The Sandcastle Diner in Beachwood, and the Stafford Diner in Manahawkin.
The Top 50 Best Sandwich Shops You Need To Eat At In New Jersey
Where To Get The Juiciest Burgers At The Jersey Shore
Sometimes...you just need a solid burger.