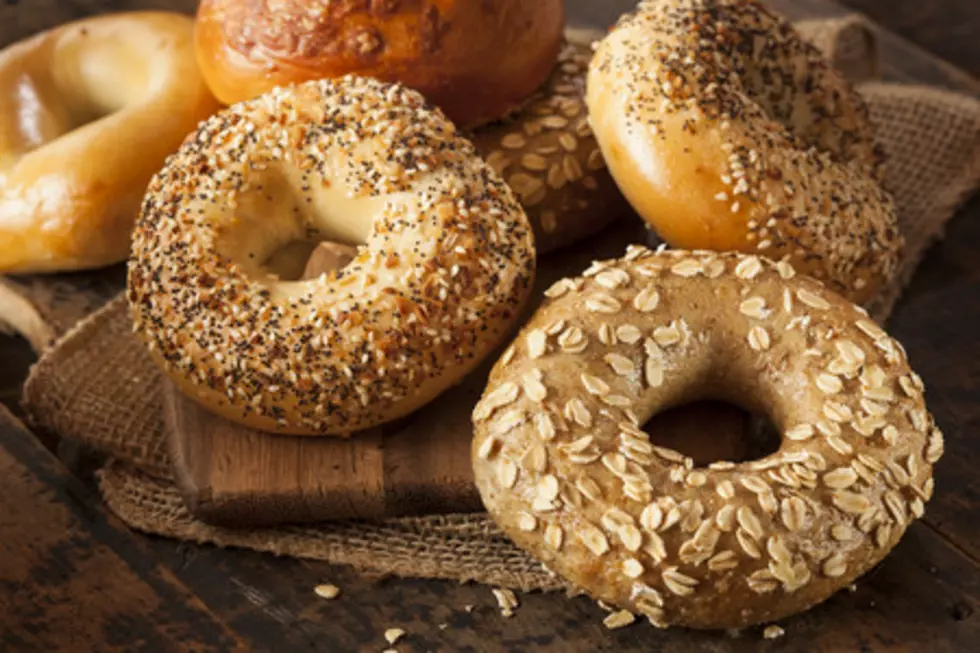 Pass the Cream Cheese! Best Bagel Places in Ocean County, NJ, Chosen By You
bhofack2, Getty Stock, ThinkStock
Bagels are so popular here in New Jersey and you know we have the best bagels in the world.
How do you like your bagel, from the toppings to the different types of bagels from the French toast bagel and the everything bagel, the cream cheese, yum. Cream cheese is the most popular and vegetable cream cheese, is the second most popular.
We do have the best bagels on the planet. I have friends in Florida that always ask me to bring them bagels from Jersey.
We were asking listeners to tell us their favorite bagel place in Ocean County. I found out a lot of listeners love their bagels on Saturday mornings with a cup of coffee. We have delicious bagel places in Ocean County, I have to agree with them.
Saturday, January 14th, 2023 is National Bagel Day. That's why this is the perfect time to celebrate the round deliciousness with a whole in the middle of it.
It's also the perfect time to once again talk about "your" favorite bagel place.
Mary from Brick: Seriously people?? Barons on 88 in Point.. nothing better.
Vicki from Toms River: Silver Bay Bagels - More specifically their Everything Bagel.
Janice, Toni, John, Lynn-Anne, and more in Toms River all said New York Water Bagel.
In honor of celebrating National Bagel Day, here are more of your favorite bagel places in Ocean County...
Danielle: Jt bagels in lacey
Michelle: Oh! What a Bagel
Patricia: Dunkin Donuts with vegetable cream cheese
The Absolute Best Bagels in New Jersey
Matt Ryan runs down the top 25 best bagel joints in New Jersey, as told by YOU, in November of 2021.
Best Pancake Houses at the Jersey Shore
Best Pancakes in Ocean and Monmouth Counties based on YELP Reviews and Ratings