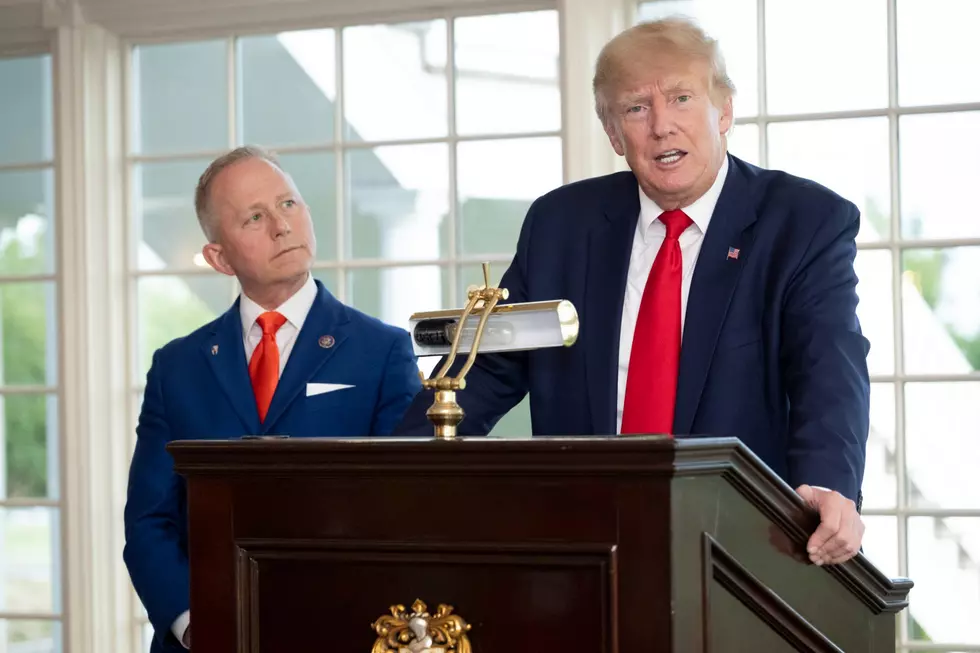 New Jersey's Van Drew Is Under Serious Consideration for Trump VP
U.S. Congressman Jeff Van Drew photo.
In case you think that there is a single doubt that former President Donald Trump is running for re-election in 2024, guess again!
In fact, we have learned and confirmed from multiple well placed sources in the Trump orbit that United States Congressman Jeff Van Drew is under legitimate and serious consideration to be Trump's Vice Presidential running mate in 2024.
Adding further credence to our report, President Trump recently headed a fundraiser for Congressman Van Drew in Florida.
Rarely does President Trump take questions at events such as this. However, on this occasion he did. During the impromptu Q & A, President Trump directly addressed the issue of who will be his Vice Presidential running mate.
Van Drew's name was suggested to President Trump for his Vice Presidential running mate.
Trump was very favorable about the idea and praised Van Drew's attributes at length and called the thought of running with Van Drew on The Presidential ticket, "A very good idea."
The Trump team is not revealing who they are currently, formally vetting for Vice President, however, we have confirmed that Van Drew is under serious evaluation … making this issue a distinction, without a difference.
Van Drew has been one of President Trump's most fierce and loyal supporters, no matter how much political heat has been brought to bear on The President.
Trump has made it a practice for a lifetime to reward trust and loyalty, which he knows (now more than ever) is in very rare supply.
We had a one-on-one discussion with Congressman Van Drew about the various reports that President Trump seriously considering him for his Vice Presidential running mate.
Van Drew said:
"While my focus is on getting things done for South Jersey in Congress, if there's one thing I've learned over the years it's that you can never rule anything out.
When I first got involved in Dennis Township I never imagined I'd become Mayor let alone have the honor of serving in the United States Congress and welcoming the President of the United States to Wildwood.
"I'm just honored by President Trump's kind words and his continued friendship."
"We desperately need President Trump back in the Oval Office if we're going to get our economy back on track
and save the America we know and love," said Van Drew.
SOURCES: President Donald Trump insiders & United States Congressman Jeff Van Drew.
Great New Jersey Stores That We Once Loved That Are Now Closed
10 Things I am Extremely Grateful For in Atlantic County
10 Things I am Extremely Grateful For in Atlantic County