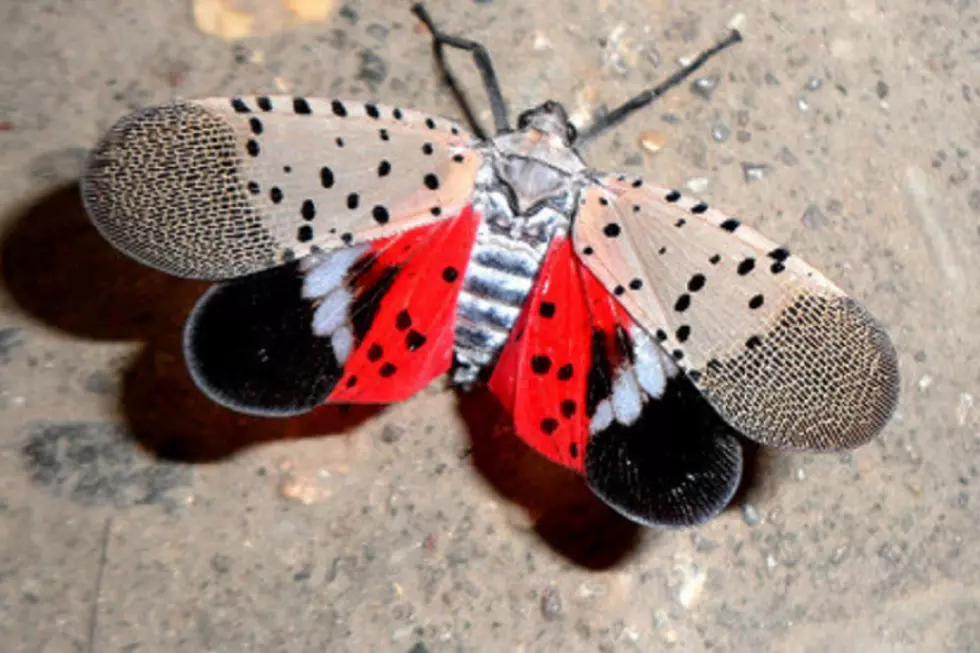 The New Jersey Towns Being Affected Most By Gross Spotted Lantern Flies
Spotted lanternfly (NJ DEP)
Every time you turn around in the Garden State, you are being confronted by one bug or another. We asked you which Monmouth & Ocean County towns are being hit the hardest by the spotted lantern fly this summer.
Just about every town in New Jersey is experiencing the infestation of the spotted lanternfly, but we wanted to get some idea of which towns in Monmouth & Ocean Counties are dealing with the biggest problem.
We went right to the source since no one knows what's going on in your backyard then you do, so we took to social media and our phone lines to ask you, and here's what you said.
It looks like southern parts of the area are getting hit really hard. We kept hearing about Toms River, for instance.
Jeanette and Leo in Toms River have had a really big problem. Here's what they told us.
Toms River...killed so many already we had two trees cut down because of them.
Not only is that annoying, but it's expensive, too. Rosemary in Toms River is having issues, too.
Thousands in my area of Tom's River.
We also got complaints from Forked River, too, complete with some editorial about those annoying bugs from Colleen.
I kill at least five a day on my deck in Forked River. Ugh they're repulsive.
New Jersey Towns Hit Hard By Spotted Lantern Fly
If you want to add to our list, please do in the Comment section. Remember experts say to kill every spotted lantern fly you see.
If You'd Rather Eat Bugs...
Experts say we could cure world hunger and save the planet by eating bugs and chefs are making them look awfully tasty.
Can You Pass This Simple New Jersey Driver's Test?
A Sneak Peek At The New & Improved Silverball Museum Arcade In Asbury Park
Thank you to Patty for all the information and the photos.