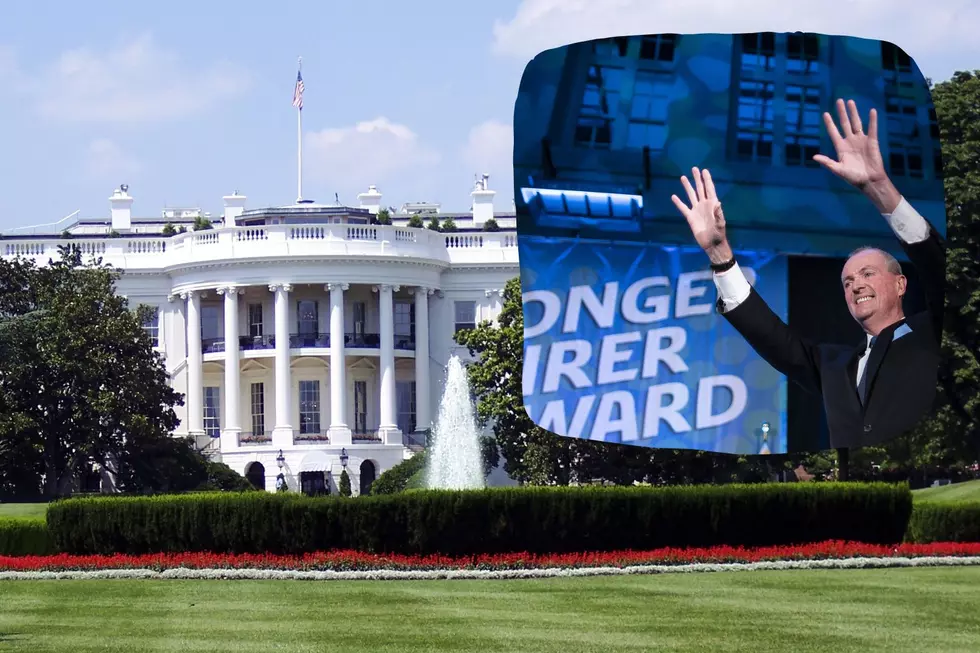 Murphy's White House run could begin this week in NJ
AP Photo/Eduardo Munoz Alvarez/Townsquare Media illustration
Phil Murphy's possible road to the White House may begin Tuesday at the State House in Trenton.
When Murphy strides into the Assembly Chamber, he will deliver his first in-person State of the State speech in three years. His last two speeches were delivered virtually due to pandemic restrictions.
Many expect this speech to have a decidedly national flavor as Murphy test drives some of the themes he could take into a Democratic presidential primary.
Expect the governor to tout tax relief for the middle-class, his efforts to strengthen abortion rights in New Jersey, gun control and a more inclusive school curriculum. You'll likely hear themes Murphy has used in both of his successful campaigns for governor including fairness.
Murphy has long touted New Jersey as microcosm of America, and helped lead efforts to make the state among the first in the nation to vote in a Democratic presidential primary. That bid ultimately failed, with South Carolina, Nevada and New Hampshire scheduled to hold the first votes.
There is much in Murphy's progressive vision of New Jersey that could appeal to Democratic voters, but counter-arguments can be made that the state is far-less affordable than before Murphy took office.
Joe Biden has insisted that he will seek another term, and Murphy has said he will back Biden if he runs.
Murphy has also made it equally clear that he would not rule out a run if Biden changes his mind, and some members of the governor's inner circle have been making preparations just in case.
The governor's change in hairstyle also recently factored into the speculation. It appeared to some that Murphy was undergoing some treatment for his thinning hair. He was even asked about it during a TV interview, where he said there was no connection. He insisted the woman who cuts his hair simply suggested he grow it out, so he did.
Administration officials have not revealed any specifics about what Murphy will talk about on Tuesday. Murphy cannot seek another term as governor, and many Democrats in the legislature may be wary of enacting any new programs that could negatively impact their party's success in legislative elections.
Eric Scott is the senior political director and anchor for New Jersey 101.5. You can reach him at eric.scott@townsquaremedia.com
Click here to contact an editor about feedback or a correction for this story.
LOOK: Here's where people in every state are moving to most
How is it still standing? Look inside the oldest home for sale in NJ
New Jersey's oldest house is located on Gloucester County and dates back to the 1600's
How much does the average NJ home cost? Median prices by county
Everything is costing more these days — and housing is certainly no exception in New Jersey.
Data for 2022 from January through August, compiled by New Jersey Realtors, shows that South Jersey has been seeing homes hit the market and sell in less than a month, on average.
Median prices for single-family homes have reached $500,000 and above in nine counties in North and Central Jersey.
All but two counties have seen houses go for more than the list price, on average, this year.