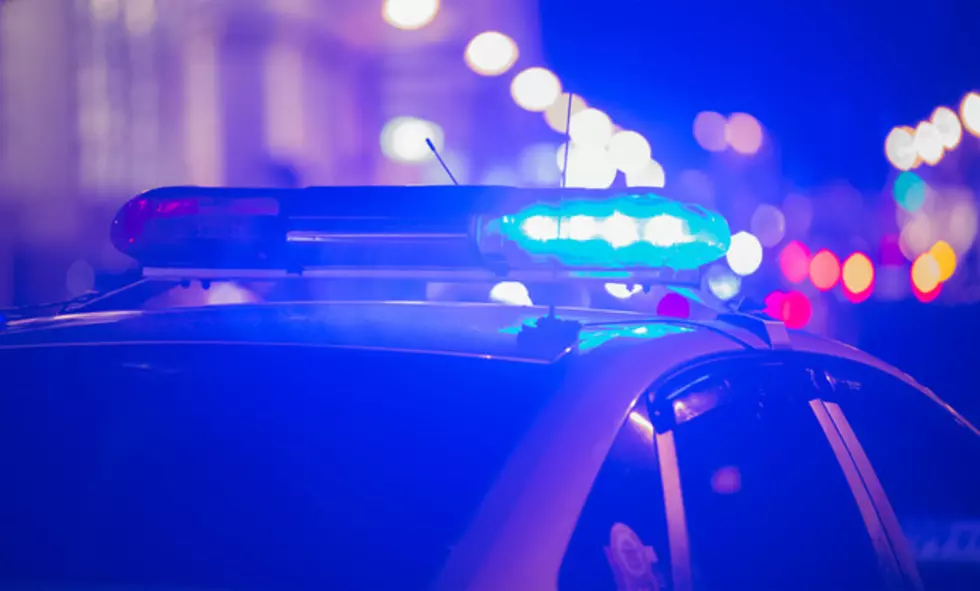 Manchester, Toms River, Berkeley Police find suspects behind string of thefts
ThinkStock
Manchester, Toms River and Berkeley Police have found out who has been stealing Catalytic Converters from vehicles across Ocean County and the state of New Jersey.
A three month investigation has led to the arrests of Joseph Cook, 35, and Anna Hardy, 41, of Manchester whose schema cost a financial hit of more than $25,000 to their victims, Manchester Police announced on Wednesday.
Cook and Hardy now each face various charges of theft and criminal mischief.
Manchester Police Detective Adam Emmons, Toms River Police Detective Travis Seaman and Berkeley Police Detective Shawn Bowens were the lead investigators on the case who  had been conducting surveillance when suddenly on Saturday, March 13, they observed Cook and Hardy in isolated areas of Barnegat and out in Tabernacle Township.
Police said that in both places, catalytic converters were being cut and removed from vehicles.
Detectives found and stopped Cook's vehicle and noticed cutting tools inside and what what they said appeared to be a catalytic converter, in plain sight.
They received a court-authorized search warrant for Cook's vehicle and then found and seized numerous stolen catalytic converters.
There was also a search conducted at Cook and Hardy's residence in Manchester which led Detectives to an additional stolen catalytic converter as well as shoes belonging to Cook which matched footwear impressions left at numerous crime scenes.
Cook was placed in the Ocean County Correctional Facility and Hardy was released on summonses with a pending court date.
Manchester, Toms River, and Berkeley Township Police were assisted in their investigation by Westampton Police, Barnegat Police and New Jersey State Police.
If you're wondering what a catalytic converter is, Manchester Police have the answer.
Catalytic converters from large gas engine vehicles, such as work trucks, recreational vehicles, box trucks and vans are commonly stolen, though ones from hybrid cars are also considered highly valuable.
These catalytic converters are part of your vehicles emission system and are valuable in the second hand market.
The damage from these thefts along with replacement costs can be in the thousands of dollars.
Vehicles left unattended in lots, yards or clubhouses for any period of time are frequently targeted.
Which is another reason to keep your keys inside your home and be careful where you park your vehicle.
You can follow Vin Ebenau on Twitter and Instagram and email news tips to vin.ebenau@townsquaremedia.com.
HAVE YOU SEEN THEM? Ocean County's Most Wanted Criminals
Strange NJ Laws You've Never Heard Of
Have You Seen Them? Monmouth County's Most Wanted
Marijuana legal in NJ: How do the laws work?
Answers to common questions about legalized recreational marijuana in New Jersey and rules about underage use of weed.
NEXT: INSIDE JOE PESCI'S HILARIOUSLY OVER-THE-TOP LAVALLETTE MANSION
LOOK: GO INSIDE JON BON JOVI'S $20 MILLION MIDDLETOWN MANSION
Go Inside Mike 'The Situation's' NJ Mansion
TAKE A TOUR OF JON BON JOVI'S NEW $43 MILLION PALM BEACH MANSION
Jersey Shore Nor'easter 2021 Listener Pictures
LOOK INSIDE: The Most Expensive House in Rumson
This is the most expensive house for sale in Rumson, NJ in 2021
Peek Inside Snooki's New Toms River Waterfront Home
LOOK: See the iconic cars that debuted the year you were born
NEXT: The 100 Best Places to Live on the East Coast
KEEP READING: Here are the best places to retire in America