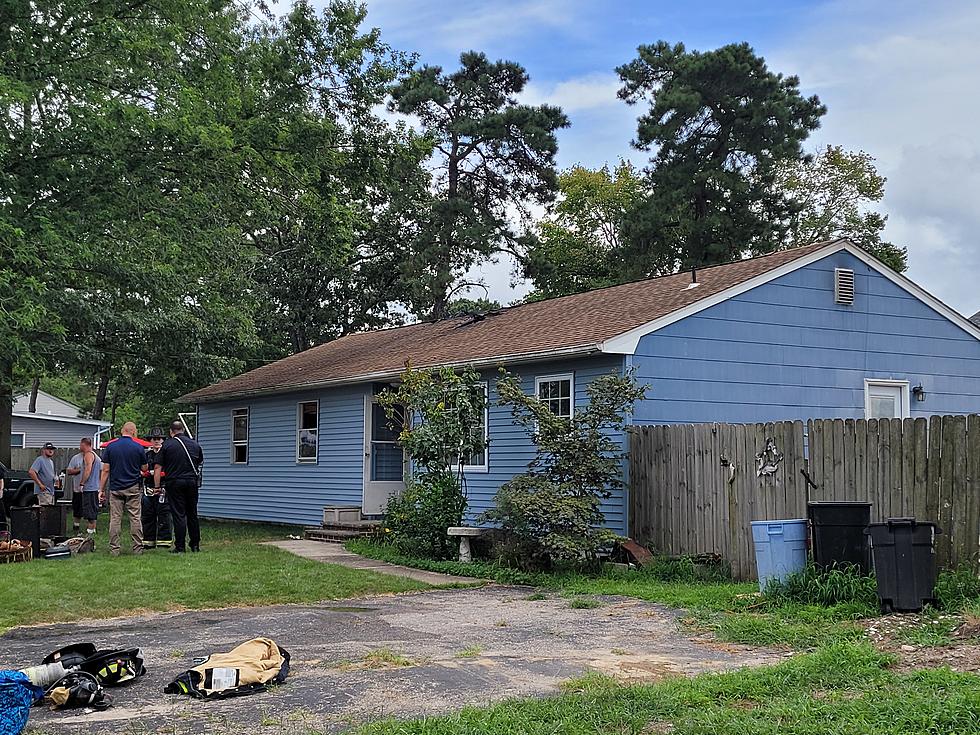 Manchester family displaced as fire destroys their Pine Lake Park home
(Photo Courtesy: Manchester Township Police Department)
A Manchester family as well as two dogs and a pet bird have been relocated after their Pine Lake Park home was deemed uninhabitable following a Wednesday morning fire.
Listen to Vin Ebenau mornings on Townsquare Media Jersey Shore Radio Stations, email him news tips here, and download our free app.
Manchester Police said they arrived on scene around 11:32 to the Fifth Avenue home and saw smoke and flames emanating from the roof.
Officers were able to quickly confirm that nobody was inside the home at the time they arrived.
Firefighters from the Manchester Fire Department, Manchester Volunteer Fire Department, Ridgeway Volunteer Fire Department, and Joint Base Fire all worked together to put out the flames and extinguish the fire.
When it was put out and inspected, the Manchester Township Building Inspector deemed the dwelling uninhabitable.
Manchester Police said that the residents have been relocated with family.
The dogs and bird were rescued by fire department personnel and police said they appeared to be unharmed.
Manchester Police said that EMT's from Manchester Township Emergency Medical Services and Toms River EMS also responded to the house fire.
A Manchester Fire Department Firefighter sustained a minor injury and was then brought to and treated at Community Medical Center before later being released from care.
The cause of the fire is being investigated by the Ocean County Fire Marshall's Office and the Manchester Police Investigations Bureau.
How Firefighters training helped put out major fires