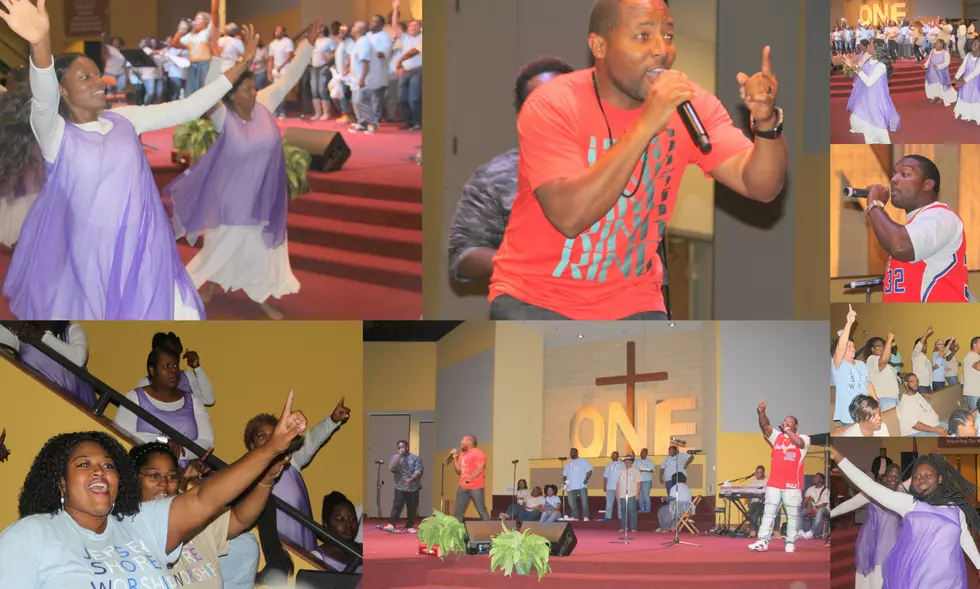 Love rules at September 30 multicultural event in Lakewood
Lakewood Unity Service (Jersey Shore Worship)
Prejudice-driven clashes across America, that have ignited fears and have cost lives, will be challenged by hundreds of people from all walks of life, September 30 in Lakewood.
"Love Has No Color" is the anthem for Jersey Shore Worship's interdenominational night of prayer, song and celebration at the Calvary Lighthouse on East County Line Road, starting at 6 PM. It's really a challenge to people of all races, colors, generations and creeds to stand together against hatred, bias and ignorance.
The event has, so far, attracted members of about 80 different parishes and groups, according to Executive Director and Visionary Nancey Jackson-Johnson. That's about double the amount that responded in 2016. She attributes the sharp rise to the psychological state of the nation.
"I believe that God ordained this night before we even knew about what was happening in our country," she mused, adding that planning began long before the Charlottesville incident in which a demonstrator died under the wheels of a car gone amok.
The common bond among the respondents is a belief in Jesus Christ as their redeemer. However, Nancey is quick to point out that it doesn't exclude anyone whose spiritual path goes in any other direction.
"Whatever religion or denomination that you are, whatever your orientation is, you're going to understand, when you leave that room, that we...love...you!" she enthused.
She notes that expressing a belief in a supreme being is easier than setting it into practice. "If we really say that we love God, then it shouldn't be hard for us to come together just for one night, to worship...and to make a statement and a stand, to our community and to the world around us," Nancey said.
A goodwill offering will be taken during the evening. Part of the proceeds will be given to Guiding Light House of Jackson, which provides transitional services for women veterans who find themselves homeless or jobless.
Contributions can also be mailed to Jersey Shore Worship, P.O. Box 594, Neptune, NJ 07753.
Among the highlights will be JSW's interracial, mutlicultural 100 Voice Choir, dance troupe, and drama team. Volunteers are sought to take on various roles throughout the event.
"We've invited a Japanese choir to join us," Nancey said, and one song involves people of five different cultures.
Nancey acknowledged that she and her organizers live with the idea that the spectacle stands to catch the attention of opponents. They have no trepidation.
If protesters arrive, "They're going to feel the love of God," Nancey said. "We can't say that we love God, and we hate our fellow man, whether they believe the same things we do, or not."
It promises to be a spellbinding, life-changing evening. See all about it at the JSW web site.