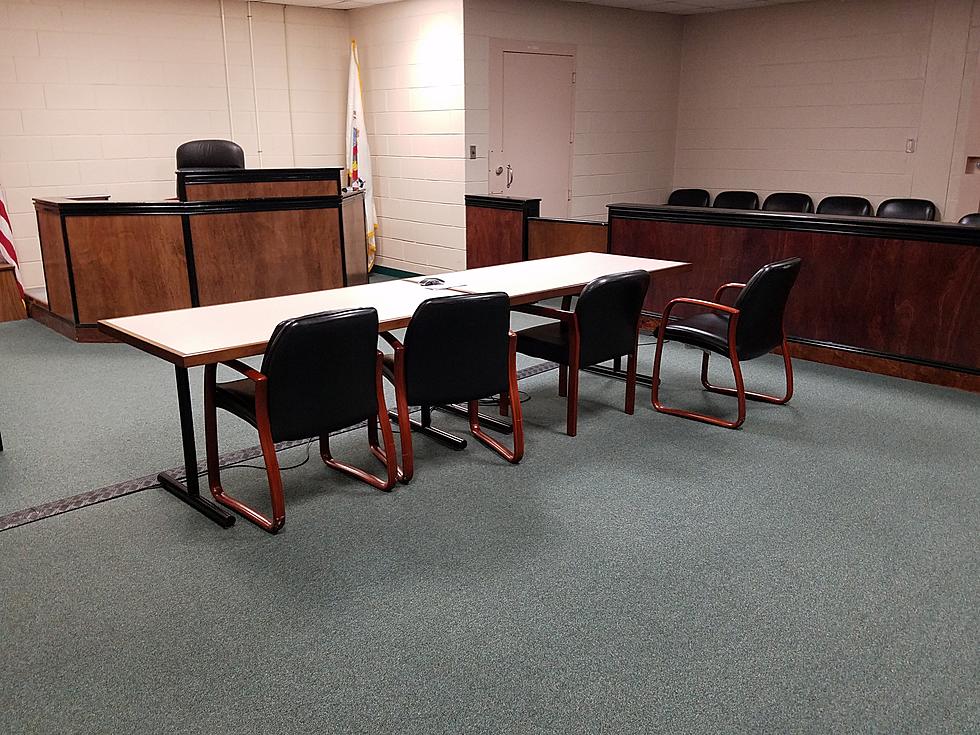 Keyport man pleads guilty to role in hefty gambling conspiracy
Court room at the Monmouth County Correctional Institute. (Vin Ebenau, Townsquare Media New Jersey)
A Keyport man has plead guilty to his role in a gambling conspiracy which has led to him forfeiting $80,000 he brought in while operating outside the law.
U.S. Attorney Craig Carpenito announced that John Dougherty, 55, pleaded guilty in Trenton federal court to an information charging him with one count of conspiracy to use facilities in interstate commerce to carry on a business enterprise involving gambling in violation of New Jersey law.
Carpenito cites court documents in the announcement that state that from January 2011 to October 2017, Dougherty conspired with an unnamed New Jersey resident ("Individual 1").
While acting as Individual 1's agent for their gambling business, Dougherty had his own group of bettors who, with Individual 1's knowledge and assistance, were given access to a website to conduct sports betting with their own usernames and passwords.
Dougherty used money provided by Individual 1 to pay bets won by hiss bettors and he also collected money from his bettors for bets they lost and then met with Individual 1 in various locations in New Jersey to share that money.
Dougherty and Individual 1 would agree to use various facilities in interstate commerce to carry on their gambling business, including the internet, cellular telephones used for interstate calls and text messaging, and an overnight delivery service.
There would be different times where Individual 1 would then change the cell phone number that he used to communicate with Dougherty and started referring to himself in text messages by a code name.
When they were informed by Dougherty about an expected delivery of "35K" from one of Dougherty's bettors, Individual 1 sent Dougherty a text message, "Let me know when the eagle has landed."
Well on that very same day, Dougherty sent Individual 1 a text message with a photograph of the UPS Express Box containing a substantial amount of cash sent by his bettor and with the note, "Eagle has landed. Gonna count now."
The charge of conspiring to use facilities in interstate commerce to carry on a gambling business in violation of local state law carries a maximum potential penalty of five years in prison and a $250,000 fine.
Dougherty forfeited $80,000 to the United States.
His sentencing is scheduled for May 6, 2020.
The government is represented by Assistant U.S. Attorney J Imbert of the U.S. Attorney's Office's Special Prosecutions Division.
Defense counsel: Keith G. Oliver Esq., Middletown, New Jersey.
Enter your number to get our free mobile app