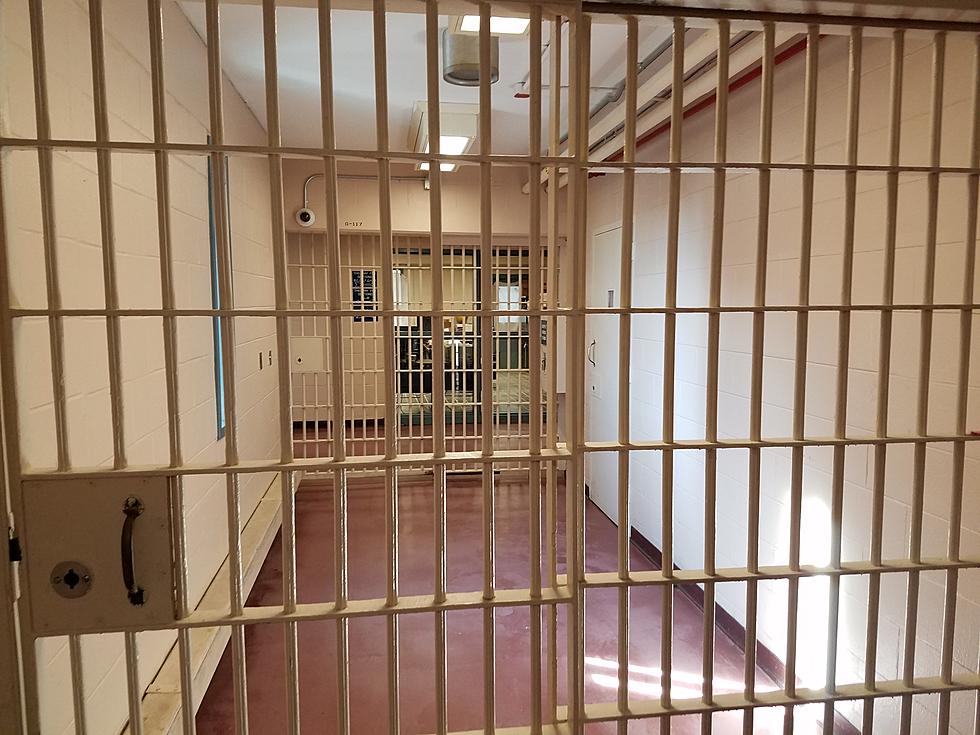 Keansburg man arrested after a late night of crime in Monmouth County
Prison door at the Monmouth County Correctional Institute. (Vin Ebenau, Townsquare Media New Jersey)
One man, one night of crime and still a lot of questions to be answered in Hazlet after police arrested a man on Sunday.
Officers first responded to a report of a domestic assault around 1:54 am that had occurred earlier in the night.
Following the alleged assault, the male suspect left the scene on foot in the area of the Garden State Parkway near mile marker 118.
While police were investigating the incident, a warrant was issued for his arrest.
At 4:34 am, Hazlet Police received a another report of a male subject allegedly smashing the windows out of a parked vehicle with a baseball bat in the area of Tralee Road.
The caller described the suspect as being a male and wearing a ski mask who was last seen fleeing on foot towards Ennis Drive.
Responding officers arrived on scene and canvassed the entire area with assistance of Holmdel Police.
During the investigation, the Hazlet Police K9 Unit arrived to assist.
As this investigation was unfolding, Hazlet Police received yet another call from Liberty Place where the homeowner reported that a male subject wearing a ball cap and wielding a baseball bat destroyed their vehicle as well as the front door to their residence.
By 5:21 am, the male suspect was located at his residence in Keansburg, with the assistance of Keansburg Police and placed under arrest by Hazlet Police Officers without incident.
The investigation revealed that the three incidents are related and there is no threat to the public.
Police are looking for any assistance in this matter to further their investigation.
They're asking that if you reside in the area of Tralee Drive or Liberty Place, review your home surveillance systems.
If you have information regarding these incidents in general you're asked to contact Hazlet Police at 732-264-6565 or at www.hazletpd.org.