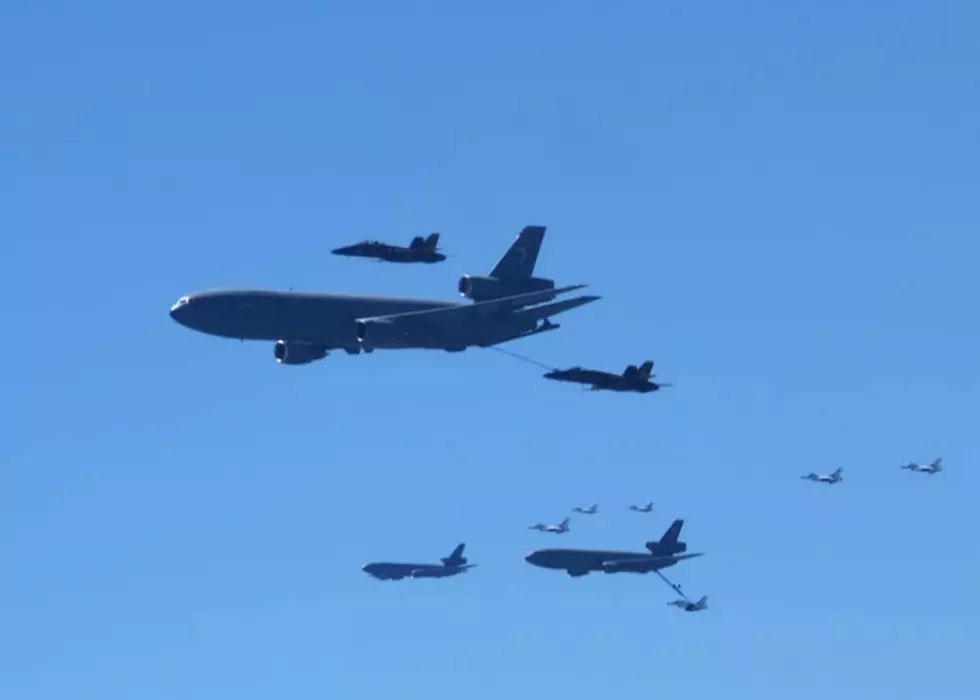 Joint Base MDL Shares In-Flight Refueling Photos From Blue Angels Flyover
Photo courtesy Joint Base McGuire-Dix-Lakehurst
File this under really cool!
We're seeing some even cooler behind the scenes photos now, showing just how important our very own Joint Base McGuire-Dix-Lakehurst was to the whole operation.
Obviously, flying over such a large geographic area takes a lot of fuel, so the 305th and 514th Air Mobility Wings and their KC-10 tanker planes were called into action to top up the jets while they were in the air.
Check out some of the photos that the Joint Base shared of the mission:
You can read more about the mission by clicking here for a behind the scenes look from The Aviationist.
Enter your number to get our free mobile app
READ MORE: Here are 10 ways to help others who are struggling right now