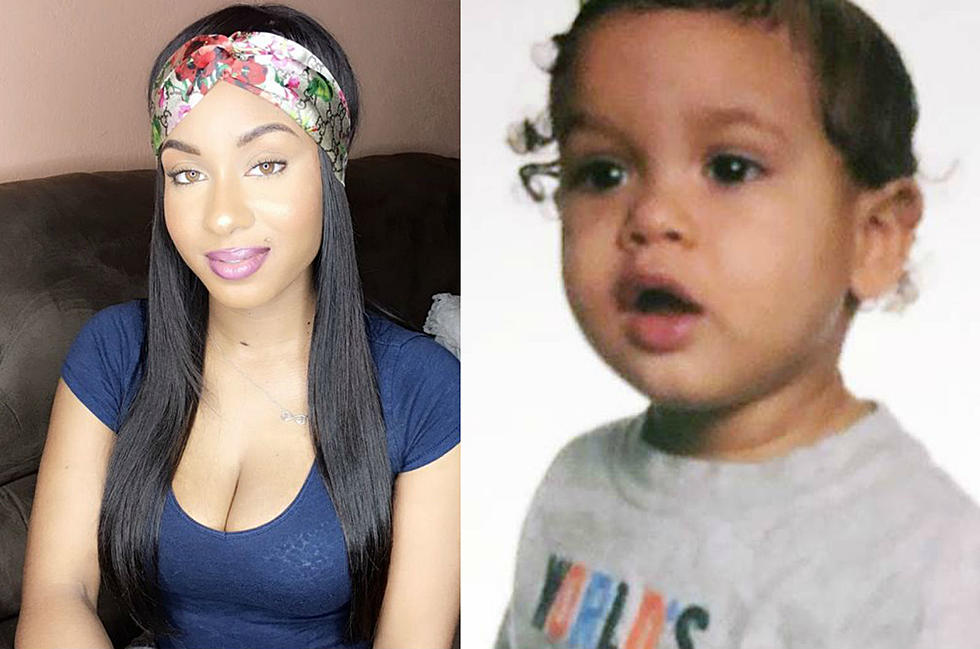 Killer NJ mom roasted baby in oven before dumping chopped remains in yard
Nakira Griner is accused of killing her young son, Daniel Griner Jr.(Facebook/Bridgeton police)
🔴 The 28-year-old mom told police that her baby had been adbucted in February 2019
🔴 The truth was that the little boy had been beaten to death and his body gruesomely desecrated
🔴 Jury found her guilty after the defense claimed the death was unintentional
---
BRIDGETON — A South Jersey mom was sentenced in April to life in prison after a jury convicted her of murdering her 23-month-old son, burning his body, and leaving the remains in her backyard.
She will serve a mandatory sentence of life in prison without parole.
Nakira Griner, 28, reported her son was missing to police around 6:30 p.m. on Feb. 8, 2019, claiming that she had been attacked and that someone had abducted her son, Daniel Griner Jr. A search effort unfolded with help from State Police bloodhounds and the National Center for Missing and Exploited Children.
But before the sun rose the next morning, police had found the child's burnt remains in her yard around 3 a.m. An autopsy found that the child had been beaten to death, authorities said.
Griner had been offered a plea deal in October 2019. Prosecutors offered a 30-year prison sentence in exchange for pleading guilty to the murder charge. She declined and instead chose to go to trial.
In opening remarks, Griner's defense attorney said that the mother admitted to burning and dismembering her son's body but denied intentionally killing the child, according to NJ.com. It was also reported that expert testimony showed the toddler's skull had been broken into 74 pieces and that the body had been burnt in an oven.
The trial lasted two weeks. At the end of jury deliberation, Griner was convicted Wednesday of first-degree murder, second-degree desecrating human remains, fourth-degree tampering with evidence, second-degree endangering the welfare of a child, and second-degree false public alarm.
In addition to the life sentence, a judge also sentenced Griner to seven years for second-degree desecration of human remains.
Gone for years: NJ's longest-missing people
Rick Rickman is a reporter for New Jersey 101.5. You can reach him at richard.rickman@townsquaremedia.com
Click here to contact an editor about feedback or a correction for this story.
Rock and Roll Hall of Fame 2022 Induction Ceremony's Best Photos
Photos from the 2022 Rock and Roll Hall of Fame Induction Ceremony.
How much does the average NJ home cost? Median prices by county
Everything is costing more these days — and housing is certainly no exception in New Jersey.
Data for 2023 from January through May, compiled by New Jersey Realtors, shows that homes hit the market and sell in two months or less, on average.
Median prices for single-family homes have reached $500,000 and above in nine counties.
Most counties have seen houses go for more than the list price this year, while the rest have been very close to asking — on average.
What would happen to NJ if we were attacked by nuclear weapons?
We used
NUKEMAP by Alex Wellerstein
to see what would happen if a nuclear warhead hit New York, Philadelphia, Washington or New Jersey.
The models show what would happen in aerial detonation, meaning the bomb would be set off in the sky, causing considerable damage to structures and people below; or what would happen in a ground detonation, which would have the alarming result of nuclear fallout. The models do not take into account the number of casualties that would result from fallout.