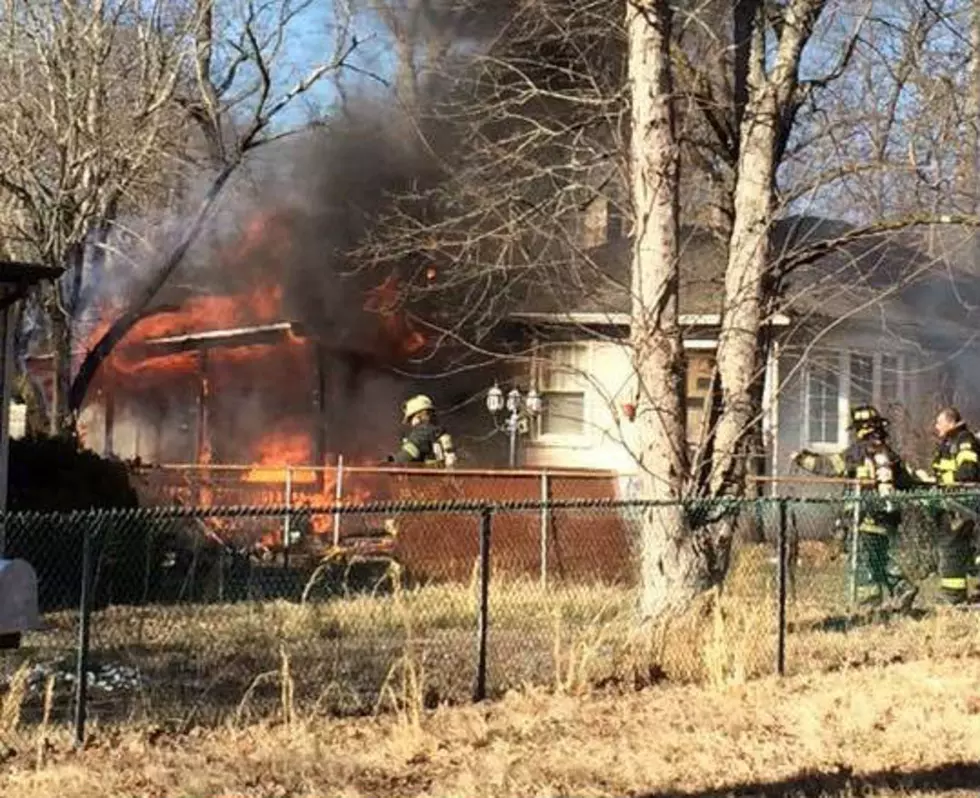 Howell firefighters battle house blaze, struggle against winds
Howell Township House Fire 3-22-17 (Howell PD)
Everyone inside a Howell Township home that erupted in flames this afternoon made it out safely, say police, but firefighters have a three-tiered battle aganist flames, smoke and powerful winds.
Images sent by police vividly show flames shooting from the West 6th Street dwelling, as dense, dark smoke billows overhead. They did not specify the number of occupants, their conditions, any possible injuries to firefighters or civilians, or whether winds threatened to ignite trees or send embers to nearby houses.
Freewood Acres Fire Company responded with mutual aid from the Southard, Squankum, Adelphia and Jackson Station 55 squads, police said.
Howell First Aid, police EMS, and the township Office of Emergency Management are also on the scene. Township fire bureau investigators will conduct a probe, police said.