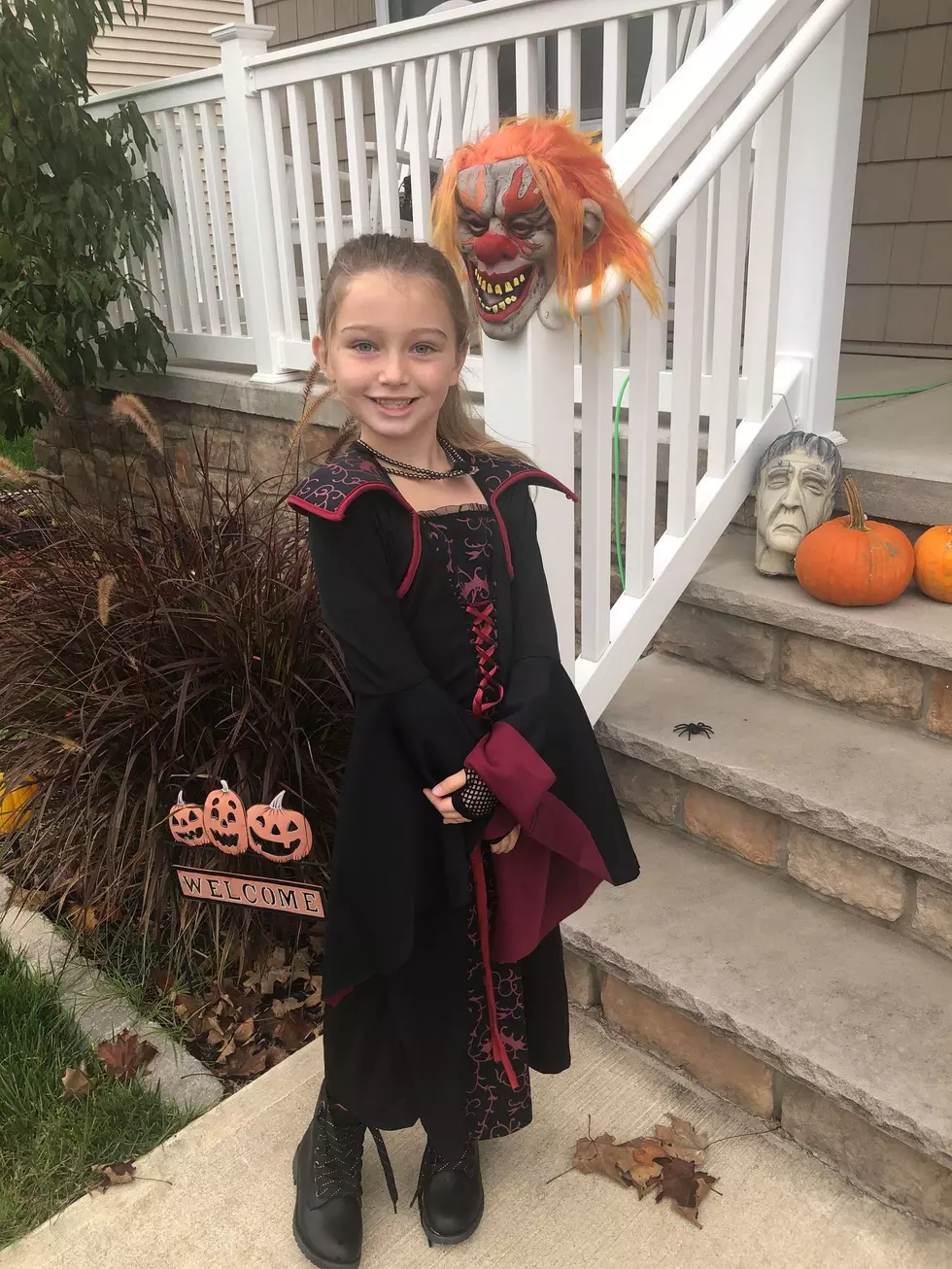 Help This Lacey 7 Year Old Celebrate Halloween
Mom and Dad in Lacey
I saw this on the Lacey Chatter Facebook group and I couldn't just pass by it. I fell in love with this family in Lacey Township.
I know Ocean County will help out this cute little Lacey "vampire" celebrate Halloween. Help her Halloween dreams come true.
The little "vampires" Dad wrote on the Facebook page saying that he and his wife both contracted Covid-19. Both Mom and Dad are nurses and they are in isolation, in their house dealing with their symptoms. I'm hoping you both will feel better soon. Thank you to both of you for all you do.
He wrote about their 7 year old daughter because with Mom and Dad in quarantine, she's in quarantine now, and she's disappointed because she can't trick or treat. That's not all, also there was a upcoming birthday for her and that has to be cancelled.
Dad and Mom are asking if you can find it in your hearts to drive by on Halloween and wave at her on the porch. The cutie vampire said, "People may want to come by and see my vampire costume."👇
Mom and Dad will put a bucket at the end of the driveway if anyone wants to throw a piece of candy in it. I know this little vampire will get the most candy she's ever gotten. Everyone one in Lacey and surrounding towns have amazingly, big hearts.
Mom and Dad went on to say, "Thank you for thinking about our little girl and all the kids who just want to feel normal. OK, how cute are Mom and Dad, too.
Their address is 1038 Hoyt Street, Forked River, NJ.
Happy Halloween to our favorite vampire, we hope your Halloween dreams come true.
Honoring Our Healthcare Workers