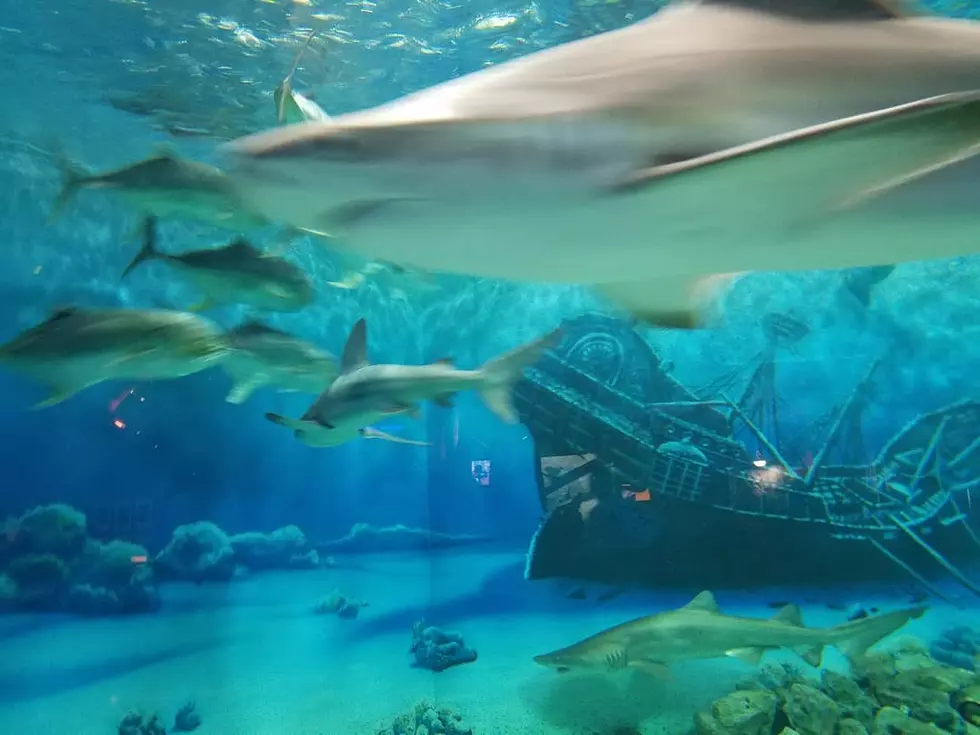 Go Behind the Scenes at Jenkinson's Aquarium Tomorrow
Sharks swimming at Jenkinson's Aquarium in Point Pleasant Beach. (Vin Ebenau, Townsquare Media)
You've admired all the fish and other sea life at Jenkinson's Aquarium, but have you ever wondered what goes on behind the scenes?
Tomorrow, you can learn all about that while touring the building at Jenkinson's Behind the Scenes Tour, from 9:30 am - 11 am. The event page says pre-registration is required, and all attendees must be wearing sneakers.
The event is only for those ages 5 & up - admission is $20 for adults and $14 for children. Click here to learn more.