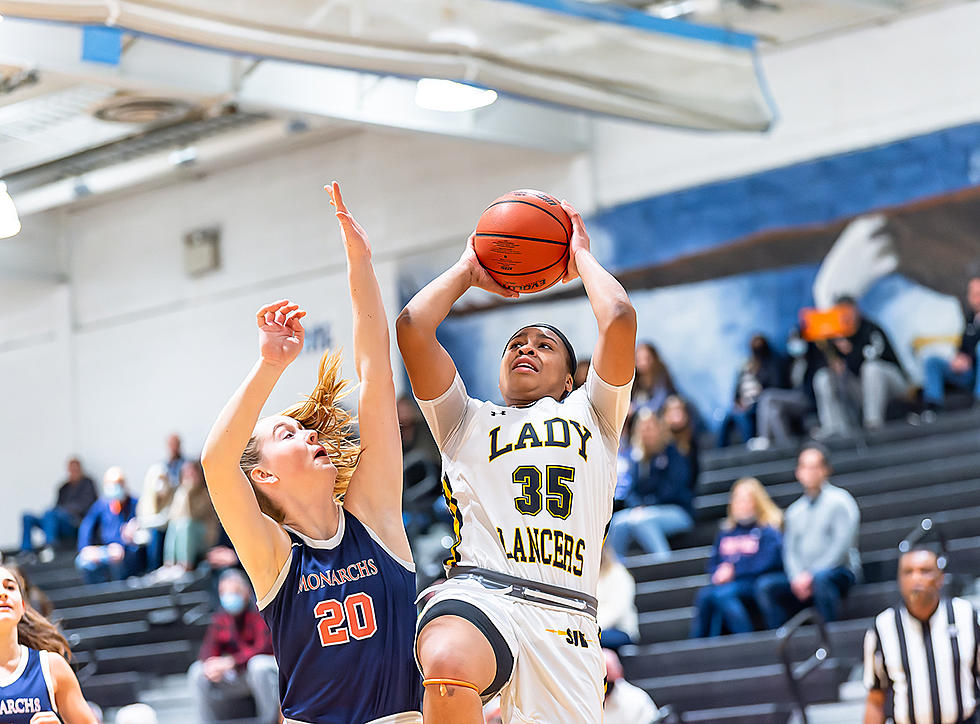 GIRLS BASKETBALL SHORE COACHES ASSOCIATION/SHORE SPORTS NETWORK ALL-SHORE TEAMS
Tom Smith | tspsportsimages.com
2021-22 Shore Girls Basketball Coaches Association Awards
Note to reader: The following honors are courtesy of the coaches who met recently and then provided this information to the Shore Sports Network. Our staff did not have any input into these selections and we appreciate the Coaches Association sharing this information so we can promote the outstanding accomplishments of the girls who compete in the Shore Conference.
*Player of the Year will be featured separately along with Coach of the Year on Friday. The Coaches do not include the Player of the Year in their All-Shore selections.*
 All-Shore Teams
 First Team
 Zoe Brooks, Jr., St. John Vianney
The 5-foot-9 junior guard teamed up with Madison St. Rose to form a deadly and consistent 1-2 punch for the TOC Champions. Brooks averaged just over 18 points per game and led the Lady Lancers in steals (3.8) and assists (3.7). Her season-high of 27 points came in the TOC semifinal win over Sparta. Brooks, who is being heavily recruited, has 1,260 career points after spending her first two seasons at Trenton Catholic.
Megan Cahalan, Sr., St. John Vianney
A 6-3 senior, Cahalan has sacrificed individual accomplishments for the sake of team success but is clearly one of the top players at the Shore. Cahalan averaged just over seven points per game but her contributions go way past that. She rebounds, plays outstanding defense (led the team in blocks) and can handle the ball. A three-year starter, she helped Vianney go 74-2 during that span and her next stop will be Division I Holy Cross in Worcester, Mass.
Mary Elizabeth Donnelly, Sr., Manasquan
Like Cahalan, Donnelly too is headed to Holy Cross after helping the Warriors go 64-18 over three seasons including a 30-win campaign this season, which saw Manasquan win the Group 2 Championship for the sixth time and first since 2018. Donnelly was the glue that kept the senior-dominated team together as she led the Warriors in rebounds (seven per game) as well as assists and steals. She was second in scoring, averaging just under 10 points, often brought the ball up the court, and was ferocious on defense.
Brooke Hollawell, Sr., Manasquan
The fact she played all 35 games this season is a testament to Hollawell's work ethic, as the senior guard suffered a torn ACL last March in a Shore Conference Pod semifinal. After scoring in single-digits for the first six games she got her groove back and would lead the Warriors in scoring (10.2 points per game), including 54 3-pointers, and was at her best during Manasquan's run to the Group 2 crown.  A superb long-range shooter and tenacious defender, Hollawell is headed to Dartmouth College with the Ivy League school officially announcing her commitment last month.
Rylee Drahos, Jr., Shore
The 5-9 junior was good in her freshman and sophomore seasons but turned it up another level in leading the Blue Devils to the CJ Group 1 title, the third in school history. Drahos saved her best for the sectional final when she scored 40 in a 67-48 win over South Hunterdon to go along with eight rebounds, five assists and five steals. For the season she averaged over 21 points per game and led Shore in virtually every category (three-pointers, rebounds, assists, and steals). Drahos returns for another season in West Long Branch with 1,105 career points.
Justine Pissott, Sr., Red Bank Catholic
The versatile wing led the Caseys in scoring as a freshman and never looked back and leaves as one of the most prolific shooters in Shore Conference history. The 6-4 McDonald's All-American scored 1,058 points in her RBC career despite missing games due to injury and her main weapon was a picture-perfect three-point shot. Pissott made more of those threes (182) than two-pointers (180) during her career.  This season, Pissott was the MVP of the WOBM Christmas Classic for averaging 15 points per game as the Caseys won the title. For the season, she averaged just over 17 points and will take that beautiful stroke to the University of Tennessee next season.
Second Team
Ally Carman, Sr.                      Red Bank Catholic
Julia Corsentino, Jr.                Rumson-Fair Haven
Georgia Heine, Sr.                   Manasquan
Zoie Maffei, Jr.                         Jackson Memorial
Ashley O'Connor, Sr.              St. John Vianney
Gabriella Ross, Jr.                   Donovan Catholic
Third Team
Olivia Conroy, Sr.                    Donovan Catholic
Nina Emnace, Soph.                Trinity Hall
Amaya Evans, Sr.                     Neptune
Abbey Ferguson, Sr.                Holmdel
Alexandra Loucopoulos, Jr.    Holmdel
Hope Masonius, Soph.             Manasquan
Devyn Quigley, Soph.              Manchester
Where To Get The Best Ice Cream At The Jersey Shore
Ice cream is VERY important.