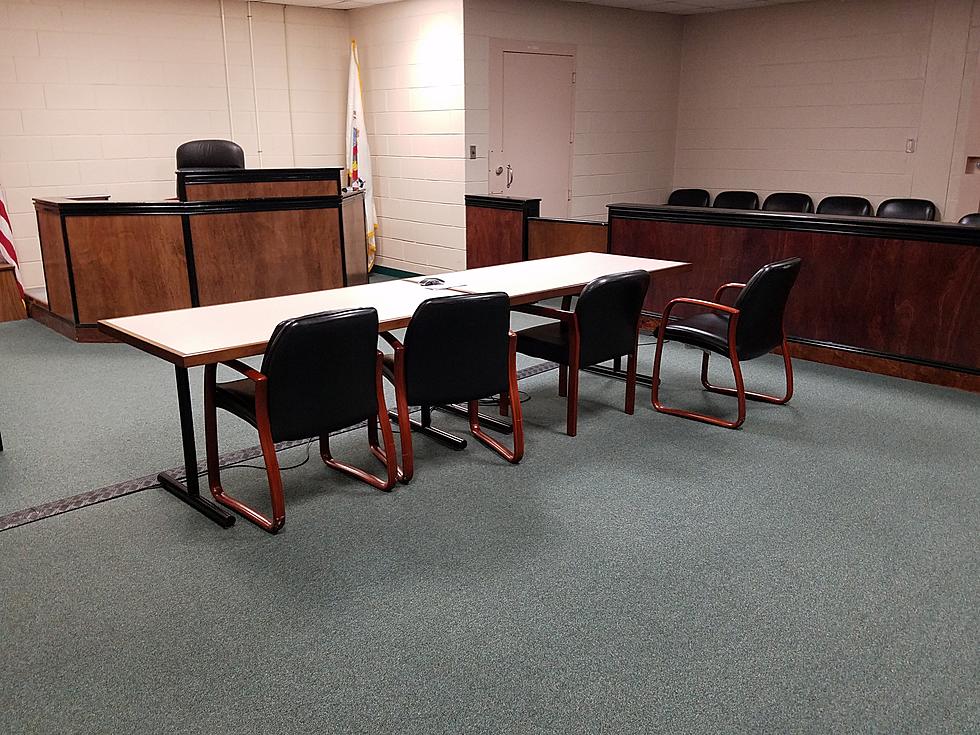 Freehold, NJ man sentenced for dealing cocaine and firearms in Monmouth County, NJ and Ocean County, NJ
Court room at the Monmouth County Correctional Institute. (Vin Ebenau, Townsquare Media New Jersey)
A Freehold man has been sentenced to five years (60-months) in prison for dealing cocaine in Monmouth County and guns across Monmouth and Ocean Counties.
For distributing cocaine in Monmouth and conspiring to illegally sell firearms, which included multiple handguns and a semi-automatic rifle, in and around Monmouth and Ocean counties, U.S. Attorney Philip R. Sellinger also announced that 25-year old Enrique Quijada previously pleaded guilty to one count of conspiracy to engage in firearms trafficking, one count of possession of a firearm by an alien unlawfully present in the United States, and one count of distribution of cocaine.
Quijada spent the bulk of the early part of the Covid-19 pandemic as part of a gun-trafficking conspiracy group that ran the firearms between New Jersey and Florida and vice versa from May 2020 to September 2020.
He teamed up with the leader of the gun trafficking group, Manuel Espinosa-Ozoria, by portraying the role of a "straw purchaser" of guns in Florida, Attorney Sellinger said, and the two men then brought the firearms back to Monmouth County where they along with Waldin Espinosa-Ozoria, Javier Rodriguez-Valpais, and Jacquelyn DeJesus sold them to people who, as it turned out, happened to be working for or with the FBI.
In one such instance, Attorney Sellinger said that Rodriguez-Valpais sold a .223 caliber semi-automatic rifle to Quijada, who then sold it to someone working under the direction and supervision of the FBI.
In addition to the gun trafficking charge, Quijada admitted selling cocaine to someone who turned out to be working with the FBI.
Javier Rodriguez-Valpais, Waldin Espinosa-Ozoria, and Jacquelyn DeJesus, all previously pleaded guilty for their alleged roles in connection with this case, and charges against Manuel Espinosa-Ozoria, are pending.
In addition to five years in prison, Quijada has been sentenced to three years of supervised release.
The government is represented by Assistant U.S. Attorney Ian D. Brater of the U.S. Attorney's Office's Criminal Division in Trenton.
Defense counsel: S. Emile Lisboa IV Esq., Hackensack, New Jersey.
Here are New Jersey's Most Wanted Criminals