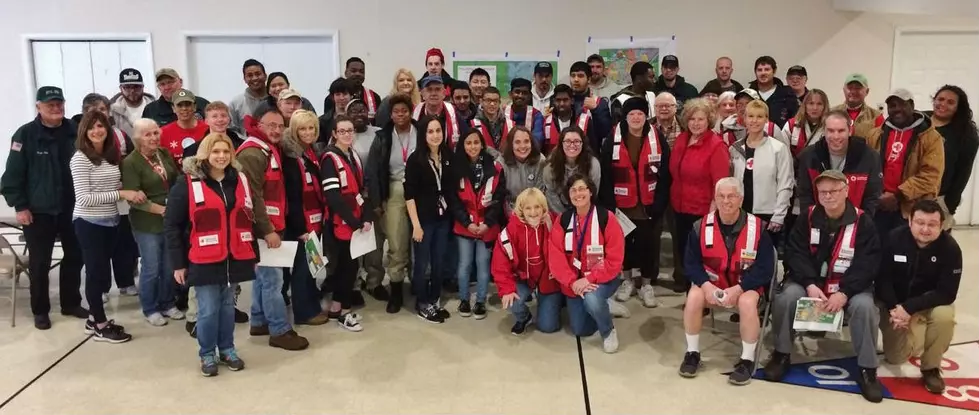 Free smoke alarms installed in Manchester mobile home park
Pine Ridge smoke alarm volunteers (Manchester PD)
Families in Manchester's Pine Ridge Mobile Home Community sleep soundly - and safely- these days, with new smoke alarms they've been given in the American Red Cross Home Fire Campaign.
Red Cross volunteers traveled door-to-door on April 1, distributing, installing and testing 346 alarms, according to township police. They were aided by members of the Whiting Volunteer Fire Company, Manchester Township Community Emergency Response TEam (CERT), and Pine Ridge at Crestwood Manufactured Home Community, police said.
"The many volunteers throughout Manchester Township, whether from our Fire Companies, First Aid Squads, C.E.R.T., or numerous other organizations, do a tremendous amount of work to assist their neighbors," Chief of Police Lisa Parker said in a prepared statement.
"This smoke alarm installation initiative is just another example of the dedication these volunteers show in caring for our community and residents. Thank you to everyone who helped with this worthy cause," Parker said.
Authorities warn that a fire breaking out in your house might leave you as few as two minutes to escape. The Red Cross undertook the campaign to help slash the number of deaths and injuries related to house fires.