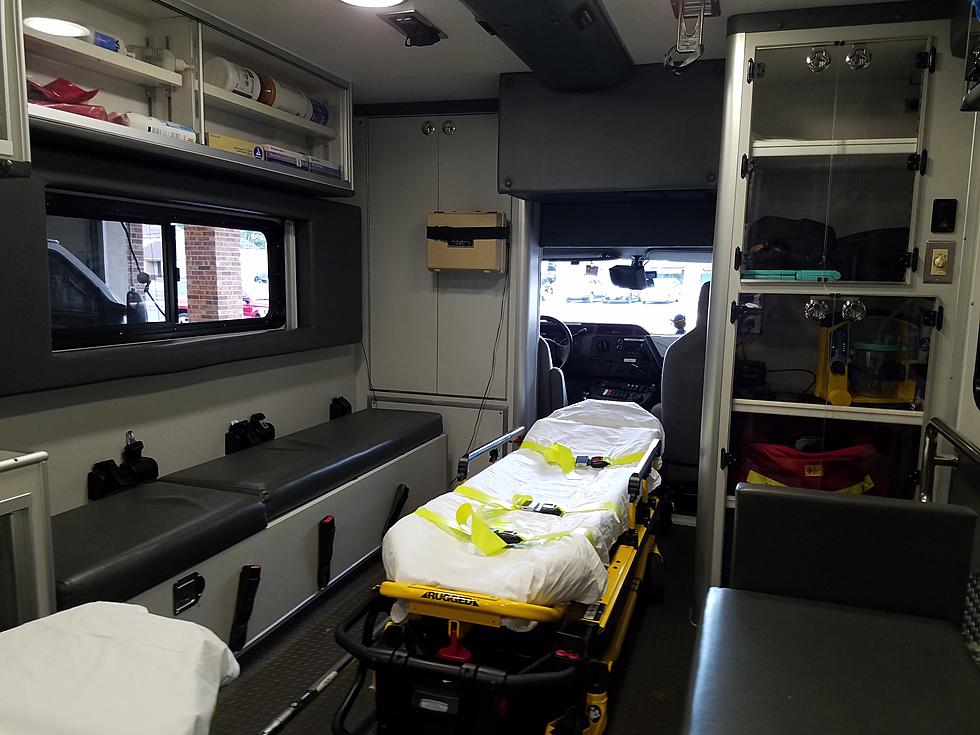 Four Manchester, NJ residents injured, one medevacked following crash on Route 70 near Route 571
Ambulance. (Vin Ebenau, Townsquare Media NJ)
A woman suffered head trauma and was flown to a Trauma Center while three others were injured in a two vehicle crash between Route 70 and Route 571 in Manchester Township early Tuesday evening.
Police said that the driver of a 2021 Honda Accord, 79-year-old Dominic Tobacco, was driving in the eastbound lane of Route 70 trying to make a left turn onto Route 571 when he collided with a 2022 Subaru Outback, driven by 74-year-old Charles Jannetti, who was heading in the westbound direction of Route 70 at the time.
As Tobacco was in mid-turn, the collision occurred on the passenger side of the Honda Accord which then spun over 45-degrees before stopping in the middle of Route 70 facing eastbound.
The Subaru continued west briefly before it stopped in a position where it was facing west but in the east bound turn lane of Route 70, police said.
Manchester Police said that Dominic Tobacco complained of pain and was transported to Community Medical Center for further evaluation, while his wife, 77-year-old Justina Tobacco, suffered possible head trauma and was transported via Medevac helicopter to Jersey Shore University Medical Center for further evaluation.
Charles Jannetti, and his passenger, 72 year-old Janet Jannetti from Manchester were brought to Community Medical Center after telling first responders they were in pain.
Police said that they were joined at the scene of the accident by EMT's from the Manchester Township Division of Emergency Services, Paramedics from Robert Wood Johnson University Hospital, and fire fighters from Ridgeway Volunteer Fire Company and Manchester Volunteer Fire Company.
The investigation into the crash continues today, but Manchester Police said that at this point, failure to yield to oncoming traffic appears to be the contributing factor.
New Jersey's Missing Children
Here are New Jersey's Most Wanted Criminals
New Jersey's most disgraceful child predators and accused predators