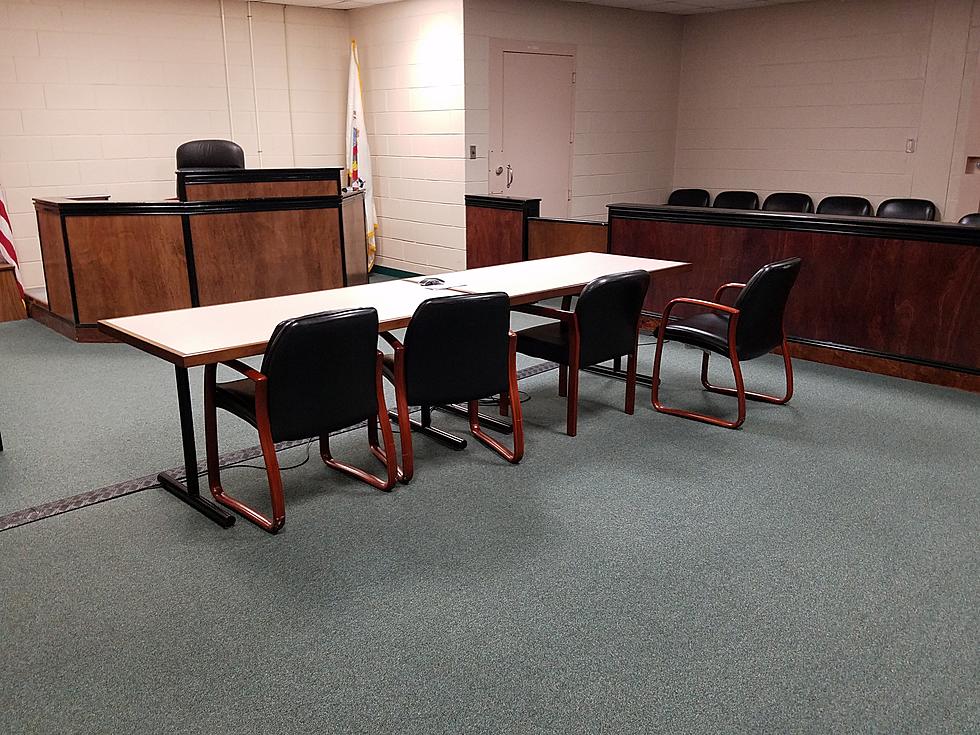 Former Atlantic Club bookkeeper indicted for cooking the books
Court room at the Monmouth County Correctional Institute. (Vin Ebenau, Townsquare Media New Jersey)
The former bookkeeper for The Atlantic Club in Manasquan could spend up to five years in prison after being indicted by a Monmouth County grand jury for embezzlement.
Monmouth County Prosecutor Chris Gramiccioni announced the 11-county indictment returned against Jennifer Ambrosino, 41, of Point Pleasant who stole more than $223,000.00 from the organization between January 2012 and June 2017.
The indictment charges Ambrosino with one count of second degree Theft of Movable Property, one count of second degree Computer Criminal Activity, four counts of third degree Failure to Pay Taxes, four counts of third degree Filing of a Fraudulent Tax Return, and one count of fourth degree Falsifying Records.
The charges are a result of a joint investigation by the Monmouth County Prosecutor's Office, Wall Township Police Department, and the New Jersey Department of Treasury, Office of Criminal Investigation.
The investigation determined that Ambrosino embezzled over $223,000.00 from the health club for her personal use.
Ambrosino concealed the theft by altering bank statements, initiating fraudulent wire transfers, and submitting erroneous reconciliation documents.
If convicted of either of the second degree offenses, Ambrosino faces a maximum of 10 years in state prison.
The third degree charges each have a maximum 5-year exposure in state prison.
The fourth degree charge has a maximum exposure of 18 months in state prison.
The case is assigned to Monmouth County Assistant Prosecutor Joshua D. Detzky.