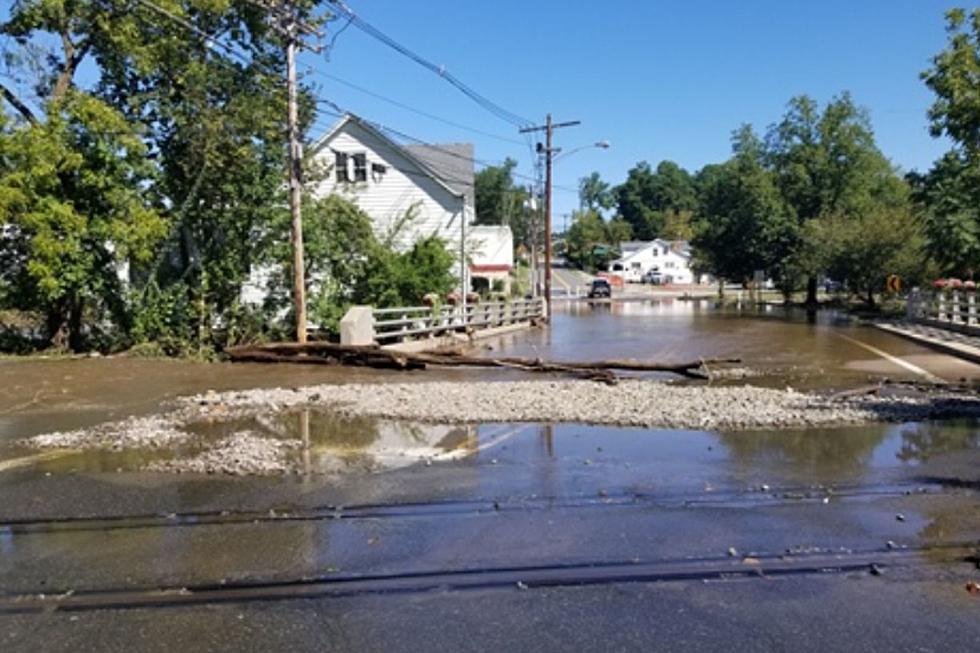 Following Ida, how New Jersey is working to address climate concerns
Ida flooding (Morris County)
As we continue through Climate Week in New Jersey, the State DEP wants to help provide a better understanding of the challenges facing residents and businesses in the present time that do include the continued recovery efforts following the remnants of Hurricane Ida.
There are cases for concern across the board but ways of addressing them in the short and long term in New Jersey.
Listen to Vin Ebenau mornings on Townsquare Media Jersey Shore Radio Stations, email him news tips here, and download our free app.
When Ida came cross New Jersey, she left behind a wide array of impacts and after doing so, may are left pondering what to do to prevent such damage in the future at the Jersey Shore and beyond.
"New Jersey is ground zero for some of the worst impacts to climate change and there's a lot of reasons for that," NJ DEP Commissioner Shawn LaTourette tells Townsquare Media News. "In part, because, of our low lying nature along the eastern seaboard and our precise location along that seaboard as well as the way that the last ice age affected the land mass of New Jersey. We are, in many parts of this state, sinking. At the same time, we have a great risk of increased temperature that will cause an urban heat island effect where cities like Newark will experience and are experiencing hotter temperatures than parts of suburban Ocean and Monmouth Counties, for example."
LaTourette predicts more such temperature changes and flooding issues in the future so it's important to plan ahead now to prevent any such major issues from occurring here in New Jersey.
There have been short term and long term solutions in place for years now, especially since Superstorm Sandy ravaged the Jersey Shore and beyond, and you can see how in one way by looking at the sand dunes.
Overall, weather has played a big factor in the last decade plus alone with how we live and work in New Jersey to the fact that we're now seeing more tornadoes, floods and forest fire -- things that are spurred on by climate change.
"It may surprise you to know that New Jersey has had more than 750 wildfires in 2021 alone so we got to work to reduce the emissions that will cause our climate to worsen," LaTourette said. "At the same time, we need to respond to climate change by building our resilience."
There are many things that state and local government leaders as well as everyday New Jerseyans can be doing to address climate change concerns and clean the air in our state, LaTourette explains, that include embracing solar and wind energy and reducing carbon emissions in how we travel.
"We also have to transition our transportation sector...our trains, our busses, our cars...all account for more than 40-percent of all climate emissions," LaTourette said. "The biggest thing any one family can do is consider buying an electric vehicle instead of a gas powered one and our hope is that we, through incentives and regulatory reform, will transition to an all electric car future by the year 2035."
While many solutions may seem small or take time, LaTourette explains that they all matter, so governments, businesses and residents need to ponder carefully anything they do or build outside.
"When we're building new houses and new developments, how we manage the storm water that rolls off of those properties...it matters, whether we're choosing to putting more asphalt or porous pavement...it matters, how well we take care of our infrastructure that we demand our local governments clean our storm water sewer pipelines out...it matters," LaTourette said. "Every little thing we do on the landscape, can make a difference."
How Firefighters training helped put out major fires