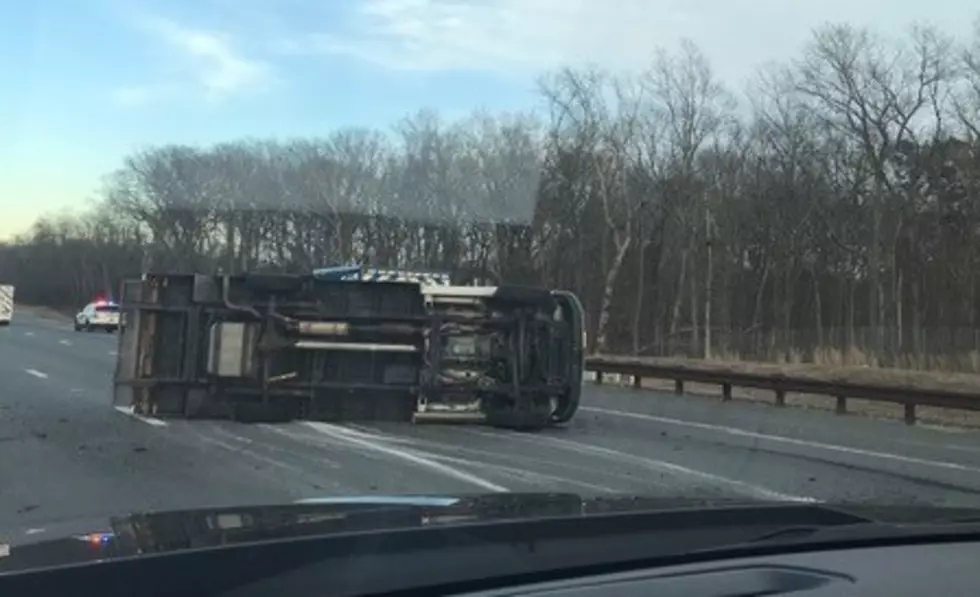 Flipped Vehicle Snarls Thursday Parkway Commute
Photo by Bill Campbell
UPDATE 5:45 p.m. - Ocean County Traffic Watch reports that the flipped vehicle has been moved to the shoulder. Delays continue but travel lanes are open.
The Thursday afternoon commute came to a halt on the Garden State Parkway this Valentine's Day as a flipped vehicle brought the busy roadway to a standstill.
A photo from the scene shows the vehicle laying on its side across the center and right lanes of the northbound Parkway before the Toms River toll plaza:
As of 5:00 p.m. Ocean County Traffic Watch is reporting delays of at least 15 minutes on the northbound side, and 25 minute delays on the southbound side due to rubbernecking.
Stay with 92.7 WOBM and the free WOBM app for the latest Ocean County Traffic Watch updates throughout the Thursday commute.