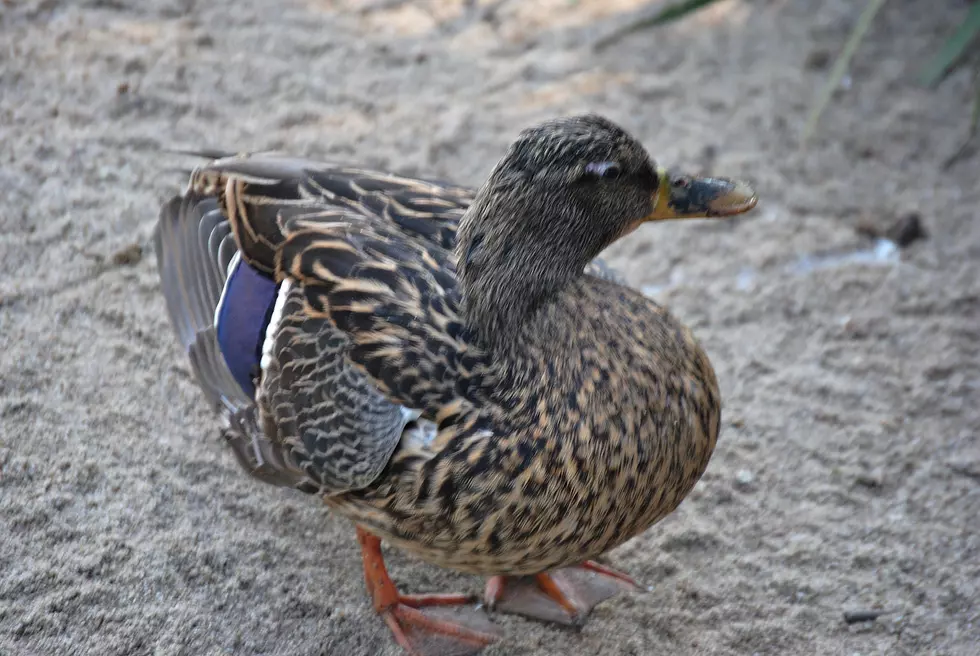 First 2022 New Jersey case of Avian Flu found in Monmouth County, NJ non-commercial backyard
Shawn Michaels
There is now a case of bird flu in New Jersey and it's in Monmouth County.
On Wednesday, the U.S. Department of Agriculture Animal and Plant Health Inspection Service and the New Jersey Department of Agriculture jointly announced that the first case here in 2022 of Highly Pathogenic Avian Influenza has been confirmed in a Monmouth County non-commercial backyard poultry flock and there is now a disease response being coordinated.
New Jersey Department of Agriculture officials said that a group of ducks and a chicken flock were tested with the duck flock results showing neurologic signs, symptoms before dying of the disease, according to results done at the National Veterinary Services Laboratory.
As a result of these findings, the New Jersey Department of Agriculture said that state and federal health officials are putting in quarantine protocols, biosecurity measures, and a depopulation of chicken in that specific flock while also getting in touch with people who own poultry, live bird markets, and everyone else out there via their website.
Here are some of the symptoms or signs of HPAI, according to the New Jersey Department of Agriculture:
Decrease in feed or water consumption.
Respiratory signs such as coughing, sneezing, nasal discharge.
Swelling around the eyes.
Darkening of the comb/wattles.
Reddening of the shanks or feet.
Decreased egg production.
If you know or suspect an animal has bird flu, you're asked to contact the New Jersey Department of Agriculture, Division of Animal Health at 609-671-6400.
10 Jersey Shore Places to Pamper Your Pet
These pet-loving businesses all offer a great spin on pampering your pet. Some go above and beyond to add their own special touch.
Look out for these invasive species in NJ
LOOK: Here are the pets banned in each state
Because the regulation of exotic animals is left to states, some organizations, including The Humane Society of the United States, advocate for federal, standardized legislation that would ban owning large cats, bears, primates, and large poisonous snakes as pets.
Read on to see which pets are banned in your home state, as well as across the nation.