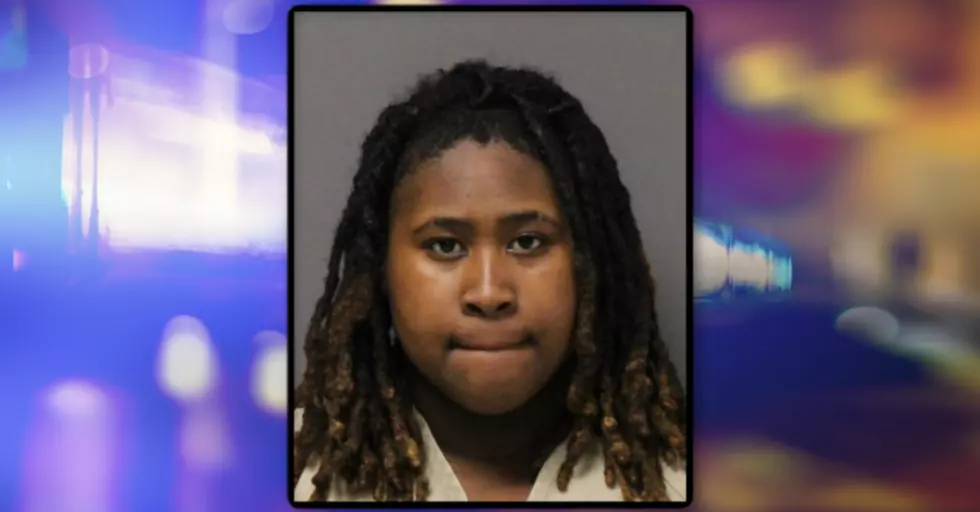 Females Attack Brick Walmart Employees During Attempted Robbery
Kiana Craig (BTPD)
BRICK — Two female subjects were arrested after they allegedly attempted to rob a Walmart and assaulted employees when they got caught.
Brick Township Police Officers received a call around 4:00 pm on Friday for a report of a robbery in progress at the Walmart Supercenter on Route 88.
An on scene investigation found that a Loss Prevention Officer attempted to stop 18-year old Kiana Craig of Brick and an underage girl before being punched twice in the left side of the face with a closed fist by Craig.
As a second Loss Prevention Officer tried to intervene, the two alleged robbers fled the scene — leaving the items behind.
As police officers approached Walmart, they observed a vehicle matching the description given by store employees and initiated a motor vehicle stop.
Craig began arguing with the officers during the traffic stop.
Once police obtained positive confirmation that the two matched the description of robbers, they were taken into custody. Craig was charged with robbery and the minor was released to her parents.
More From Townsquare Media News:
Enter your number to get our free mobile app