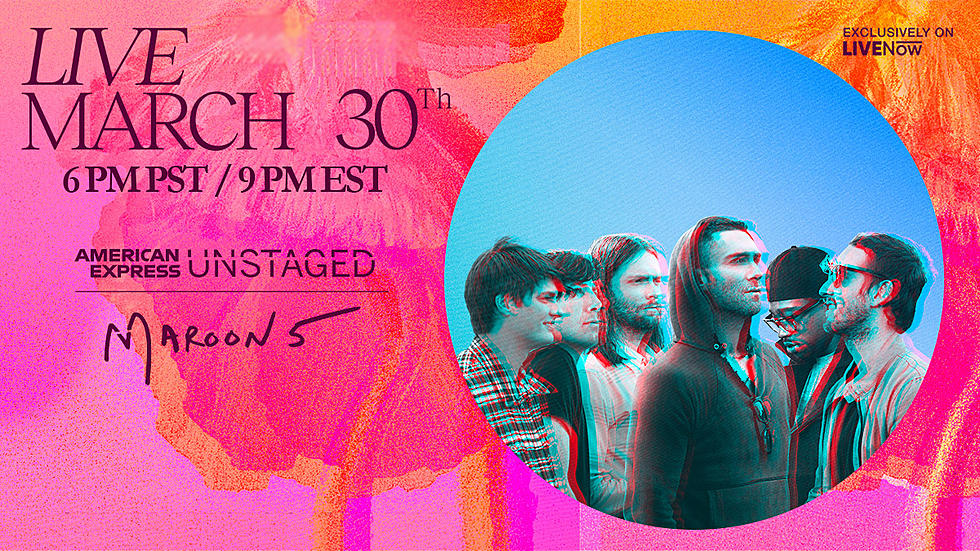 EXCLUSIVE: Watch Maroon 5 Live From Your Own Home
Maroon 5
Live music is coming back soon, but until then 92.7 WOBM continues to bring you the best live music from around the world, right to your room.
Point fans now have a chance to win exclusive passes to American Express Unstaged with Maroon 5, exclusively on Livenow.
Courtesy of Interscope Records.
Enjoy a night with GRAMMY®Award-winning, multi-platinum selling band Maroon 5 as they take you on a visually spectacular journey through their greatest and latest hits, including their new single 'Beautiful Mistakes'.
It all takes place this Tuesday, March 30th at 9 p.m.
Tickets for this unique live streaming event are on sale now, but if we select your name we'll send you an access code to watch it live FOR FREE.
Gather your friends & family and watch Maroon 5 LIVE from the comfort of your own home.
PICTURES: See Inside Adam Levine's Spectacular California Estate
Former The Voice coach Adam Levine has purchased a lavish historic estate in Montecito, Calif., and the pictures are incredible.