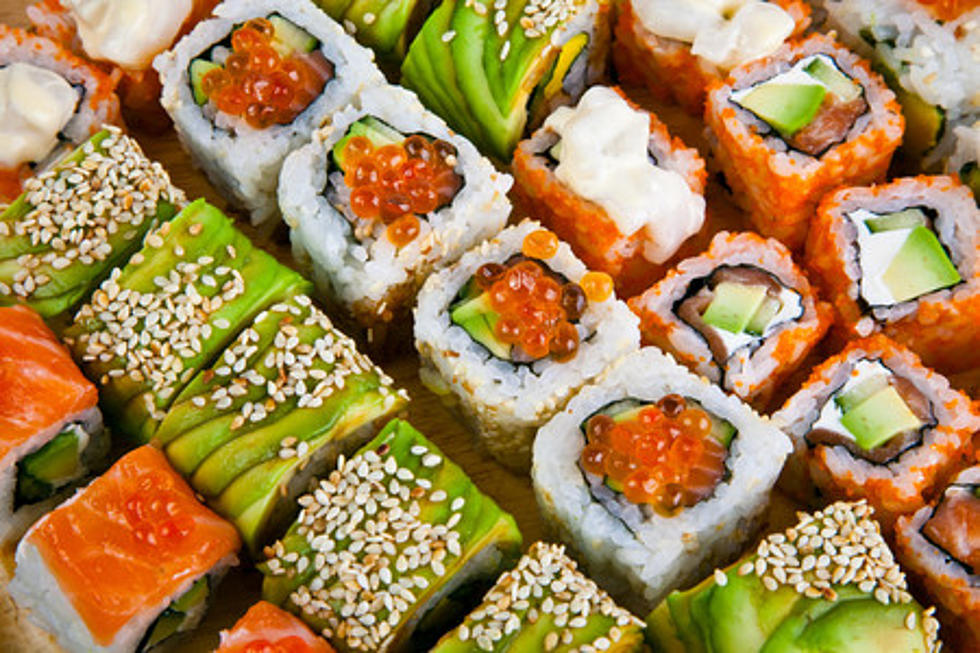 Everyone Agrees This is the Favorite Sushi Spot at the Jersey Shore
Getty Stock, ThinkStock
Either it's deliciously wonderful or it's not. Sushi is a "huge" fan favorite.
I have to be honest, it is not something I eat, but I have friends that love it. They tell me where the "best" Sushi is and if they like the restaurant where they serve it. It has to be fresh. Fresh is key to delicious Sushi.
Sushi is the most famous Japanese dish outside of Japan and one of the most popular dishes among the Japanese. My partner in the morning, Shawn loves Sushi. His favorite Sushi is the Spicy Crab.
There are several Sushi Roll dishes that are the most popular in the U.S.: Spicy Tuna Roll, King Crab, Shrimp Tempura Roll, and so many more. These are the Sushi Rolls that I heard my friends get when we're out. If you're not a Sushi lover, like me - ever wonder what fish is most used in Sushi - Salmon, Tuna, and Ahi-Tuna are the most popular.
Everyone's favorite here in Ocean County is hands down - Xina. I have friends that visit from out of town and love Sushi and when they visit, you know where we are. Xina is located on Rt. 37, right next to the Seaside Bridge.
From the Xina Facebook page:
From what I hear from friends that love their Sushi..."Sushi has to be good, there is no room for it not being good." Sometimes you have a not-so-good burger or a not-so-good cheese steak, this can't happen with Sushi, my friends tell me.
A night out for Sushi could mean super expensive or just a nice casual dinner. Oh god, I'm thinking of that sauce that Sushi is dipped in, wasabi, oh it's so spicy. No, thank you.
These top 5 Sushi places were chosen by yelp.com. But, so many of you reached out to me with your favorites. I received so many Facebook messages and emails about Xina in Toms River, you love your Sushi...Enjoy.
The BEST Sushi at the Jersey Shore
LOOK: The 25 least expensive states to live in