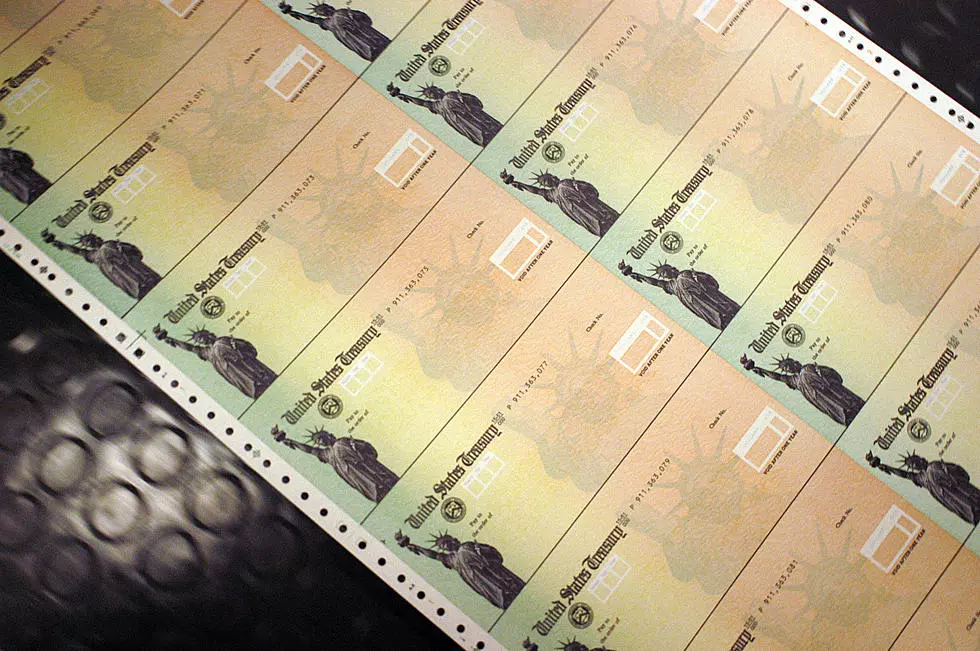 Enough Is Enough: We Need Monthly Stimulus Checks In New Jersey Now and Here's Why
Getty Images
My heart is hurting.
I'm not sure if you have ready about the 8-year-old girl in Monmouth County, New Jersey who burst out into tears during her virtual class because she was starving, but if you haven't, it's time to.
First, let that sink in. An 8-year-old girl could not get through her day because of how hungry she was. 8.
When Fulfill, formerly the Food Bank of Monmouth and Ocean Counties stepped in, those in charge said that in this case, the entire family is probably starving because parents will feed their kids before themselves.
This story put a knot in my gut because if this is what one New Jersey family is experiencing, you know there are thousands more struggling just like them.
This little girl must have been pushed to extremes to be able to admit this in front of her entire class so imagine how many others are out there struggling in silence.
People are hurting bad right now and this little girl's story is just the tip of the iceberg.
So, leading to my next question: where is our next stimulus check?
The responsibility now lies in our country's leaders. If I had things my way, there would be stimulus money sent out each and every month so that bills could be paid on time, the economy doesn't collapse in on itself, and most importantly, little girls like the one in the story above, don't go hungry.
We have had only two stimulus checks sent out over the span of a year. How is that supposed to cover the cost of survival?
I mean come on. There are people out there who have been without a job for months.
Because of this, our food banks have been depleted beyond belief because the demand has skyrocketed. There is only so much that can be done with the donations that are being given.
People are struggling to remain mentally healthy and you can't see friends or family without worrying you are putting them in danger. Not being able to put food on the table SHOULD NOT be one of our worries during an already difficult time.
I've personally had enough of seeing "Stimulus Checks" in our headlines or to find out the next day that something is halted or stalled because of a disagreement between political parties. This is not a political decision, this is ensuring that people can EAT.
PLEASE. I BEG OF WHOEVER IS IN CHARGE. SEND STIMULUS MONEY EVERY MONTH.
By the way, did you know that other countries have received financial assistance every single month since the start of the pandemic to avoid a situation just like the one I explained above?
And if I may add, I'd like to think that I am a very strong-minded individual and after going through this pandemic for a year now, even I am starting to lose it.
So if you are struggling, don't wait until you hit rock bottom to get help. I am someone who is currently in therapy every single week and I see a psychiatrist to help keep myself afloat. It won't necessarily solve our situation but if I am level-headed, I can make better decisions for myself and those around me.
Everyone needs help at some point or another.
Listen to Nicole Murray middays on 94.3 The Point and download our free 94.3 The Point app.
Step Inside RHONJ Melissa Gorga's Toms River, NJ Home With a Breathtaking View