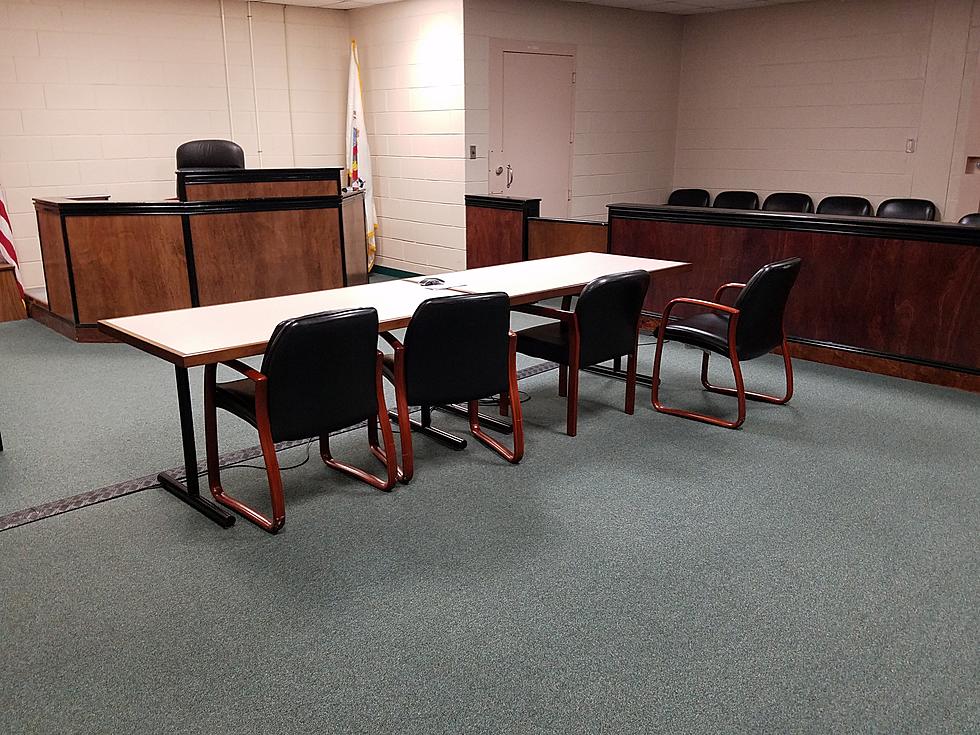 Eatontown based business duped out of more than $90-thousand dollars
Court room at the Monmouth County Correctional Institute. (Vin Ebenau, Townsquare Media New Jersey)
A Georgia man has been charged for using a false email to divert more than $90,000 meant for an Eatontown based company but putting the money into his personal account instead, announced Monmouth County Prosecutor Chris Gramiccioni.
Investigators from the Monmouth County Prosecutor's Office and Eatontown Police Department charged Darryl Moss, 27, of Lawrenceville, Georgia with one count of second degree Theft by Unlawful Taking.
If convicted, Moss faces up to 10 years in a New Jersey state prison.
This all stems from a joint investigation by Monmouth County Prosecutors and Eatontown Police began in May of 2019, after the EBPD received information regarding a business in their jurisdiction who was the victim of a business email compromise scam.
Gramiccioni said that a "business email compromise" scam is a type of internet fraud in which an attacker impersonates another and tricks a business or governmental entity into transferring money into an account which the attacker controls.
The owner of Innovative Power Solutions had leased a building in the borough and regularly completed a wire transfer to the leasing company's bank account to pay their monthly lease payment.
Prior to the lease payment for the month of May 2019, the owner was victimized by a business email compromise.
The victim received an email, which looked like the legitimate monthly email the business receives for its lease payment, but they fraudulently were provided a new bank account number for a different banking institution.
The victim believed the email was legitimate and on May 2, 2019 wired the lease payments for April and May 2019 in the amount of $45,379.04 per month for a total of $90,758.08.
However, the victim was later informed by the leasing company that its payment was past due for April and May.
The leasing company informed the business owner the fraudulent email did not come from their company and they did not receive the payment.
Eatontown Police and detectives from the Monmouth County Prosecutor's Office then analyzed the bank accounts in question and determined that Moss was involved in the fraudulent acquisition and transfer of the monies.
To-date, law enforcement officers have been able to assist the victim in recovering approximately $70,000 of the stolen money.
"It's important for corporations and agencies, whether in the private or public sector, to be vigilant with sending money to unknown sources or new banking institutions. You cannot take anything for granted," Prosecutor Gramiccioni said. "'Business email compromise' scams are increasing and they are frighteningly good scams with terrifyingly bad results.
The case is assigned to Monmouth County Assistant Prosecutor Lawrence Nelsen.
Enter your number to get our free mobile app