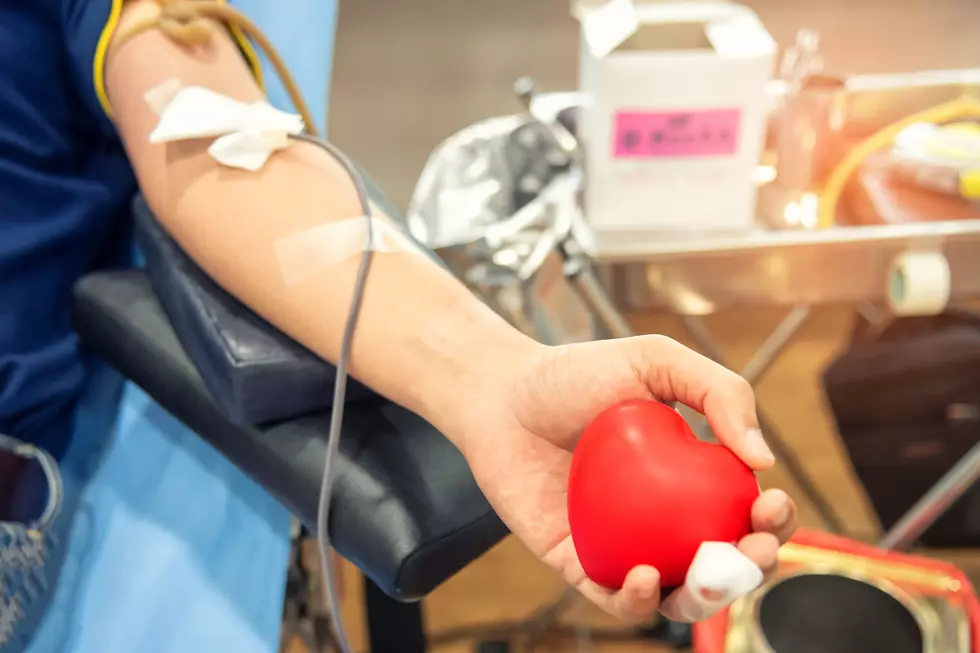 Do Your Part — Blood Drive in Jackson on Monday
Getty Images/iStockphoto
JACKSON — Even during the outbreak of Coronavirus, New Jersey is still severely low on blood for hospital patients.
K of C Jackson and K of C St. Monica will be hosting a series of blood drives in Jackson tomorrow and over the next few months, according to a press release issued on Friday, "Continuing to provide Ocean County area residents an opportunity to donate blood, the nationwide blood collection organization Vitalant – in partnership with the Knights of Columbus Jackson (#6201) and Knights of Columbus St. Monica (#11529) – is holding the next in its ongoing series of monthly donation events in Jackson," the statement says.
The blood donation series started in June at the height of the pandemic to ensure that area hospitals can keep up with otherwise traumatic incidents that require blood transfusions.
"Donations are particularly important now because of the nationwide COVID-19 pandemic and the need to consistently bolster the local blood supply," the statement says.
Micheal Davenport, the Regional Director of Vitalant, says that they are taking extra precautions to make sure that blood donors are safe from COVID-19, "There's no inherent risk of getting coronavirus from the donation procedure itself, and we follow CDC guidelines and take extra precautions to protect our staff and blood donors."
Davenport says that all staff and donors are required to wear a face-covering at all times, "All equipment and supplies are cleaned before, during and after the donation process to allow for a safe and clinical environment for everyone."
The next blood drive is this Monday, October 26th from 2:00 p.m. until 7:00 p.m. at the Grand Knights Hall on 401 Bartley Road in Jackson.
Prospective donors can schedule an appointment by calling 201-251-3703 or visit www.vitalant.org.
Enter your number to get our free mobile app
Honoring Our Healthcare Workers