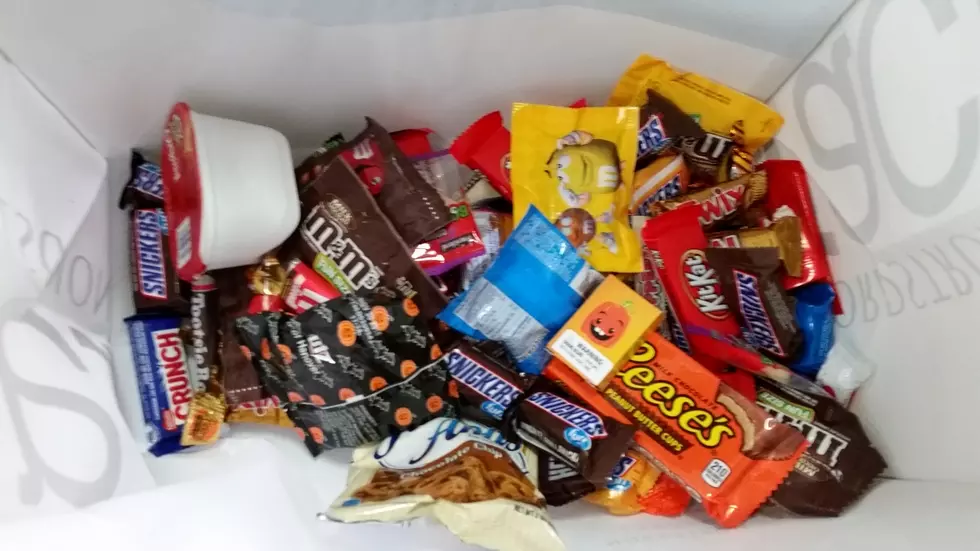 Do You Agree with NJ's Pick for Favorite Halloween Candy?
A bag of leftover Halloween candy (Dan Alexander, Townsquare Media NJ)
I love when websites pull together info that shows favorite things by state.
Enter your number to get our free mobile app
Zippia put Google Trends to good use and made a map to show the favorite Halloween Candy in each state (that means they looked at what each state was searching for on google). What was New Jersey's? Apparently, the Garden State loves Crunch Bars. Our neighbors to the north, New York, agree, but Pennsylvania's favorite candy is Twizzlers. Other candies that made the map include Hershey Kisses, Blow Pops, Starburst, Smarties, Kit Kat, Sour Patch Kids, Dum Dums, Airheads, and more.
Do you agree with NJ's favorite candy? Growing up, Crunch Bars were always the first thing I'd reach for in my trick or treat bucket, so I think this is pretty spot on. Now that I am older, I tend to go more for the Reeses Peanut Butter cups (or even better, the peanut butter pumpkins or bats!). I'm actually shocked that this wasn't a popular choice for more states...it looks like Wisconsin was the only one who has Reeses Peanut Butter Cups as a favorite, Oregon chose Reeses Pieces, and Connecticut chose Peanut Butter Kisses.
You can click here to check out the whole map. And if you're going Halloween Candy shopping anytime soon, I guess you should stock up on some Crunch Bars.
Gallery — Every Movie Theater Candy, Ranked: