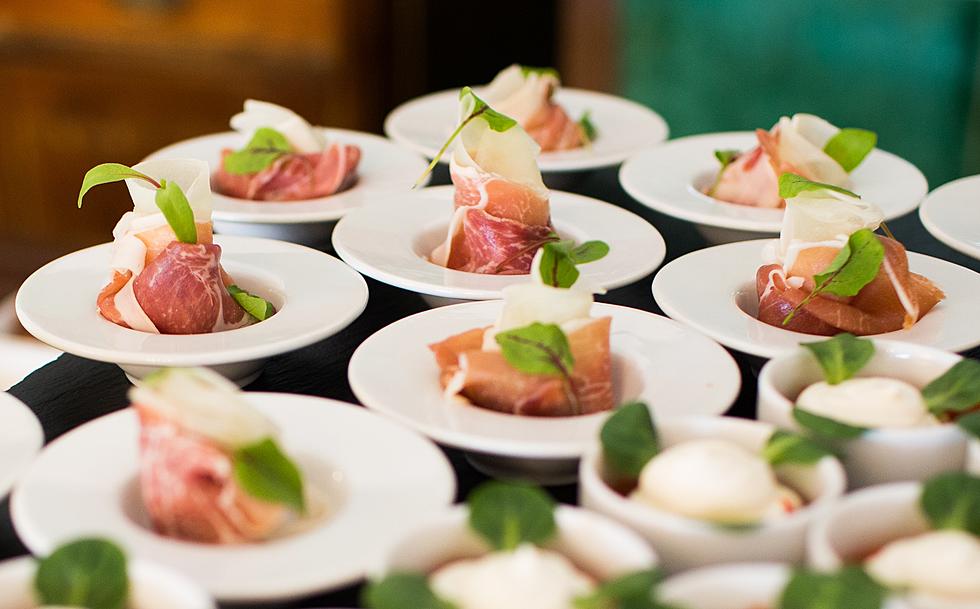 The Jersey Shore's Best Hors D'oeuvres Are Made In Point Pleasant, New Jersey
katarzyna-pracuch-unsplash
Appetizer or hors d'oeuvre, what's the difference?
Thanks to our friends at Encore Catering, we have the answer...
Time Eaten: Hors d'oeuvres are typically served before the meal even begins, while appetizers tend to indicate the beginning of the meal. An hors d'oeuvre isn't considered to be part of the meal, but appetizers are usually chosen specifically to compliment the following courses.
Portion Size: One of the most important distinctions between appetizers and hors d'oeuvres is the portion size. The former tends to be 3-4 bites while the latter are usually 1-2 bites.
Quantity Served: It's not uncommon to pass around several types of hors d'oeuvres, whereas appetizers are usually served one per person, although there are exceptions.
Purpose and Setting: Hors d'oeuvres can be thought of as 'mingling food'; small portioned items that are passed around in a social setting. Appetizers on the other hand are often served directly to you while seated at a table.
Method of Eating: Typically, hors d'oeuvres are eaten by hand, whereas you would use cutlery to eat an appetizer. This is a generalization though and there are many exceptions to this rule.
Listen to Jimmy G nights on 94.3 The Point and download our free 94.3 The Point app.
So I guess I was recently stuffing my face in with hundreds of hors d'oeuvres.
I went to a beautiful wedding in Point Pleasant. I drank a lot, ate a lot, and danced a lot. It was an awesome night and It was a pleasure celebrating my friends getting married.  Congratulations to Kelly and Zach from Belmar...
Yes, the Jersey Shore's best hors d'oeuvres are made at Clarks Landing Yacht Club. Other than seeing my friends get happily married, the hors d'oeuvres were my favorite part of the night. Unbelievable food! If you ever have the chance to go to a wedding at Clarks Landing, be prepared to stuff your face in!
The Clarks Landing deluxe selection of hors d'oeuvres:
Lamb Chops
Petite Crab Cakes
Seared Ahi Tuna
Beef Willington
Bacon-Wrapped Scallops
Chicken & Waffles
Cocktail Franks
Clams Casino
Coconut Shrimp
Bacon-Wrapped Dates
Chicken Quesadillas
Stuffed Mushrooms
Sweet Potato Puffs
Beef Empanadas
Chipotle Chicken Skeweres
Mini Grilled Cheese
Beef Taquitos
Vegetable Spring Rolls
& MORE
My personal favorites were the chicken & waffles, mini grilled cheese, chipotle chicken skewers, and beef taquitos. I pretty much couldn't breathe because I was eating so much...
Before checking out the best moments from the movie Wedding Crashers, see what wedding venues are the best at the Jersey Shore... Voted by you!
The 15 Best Jersey Shore Wedding Venues Voted By You
KEEP READING: See the richest person in every state