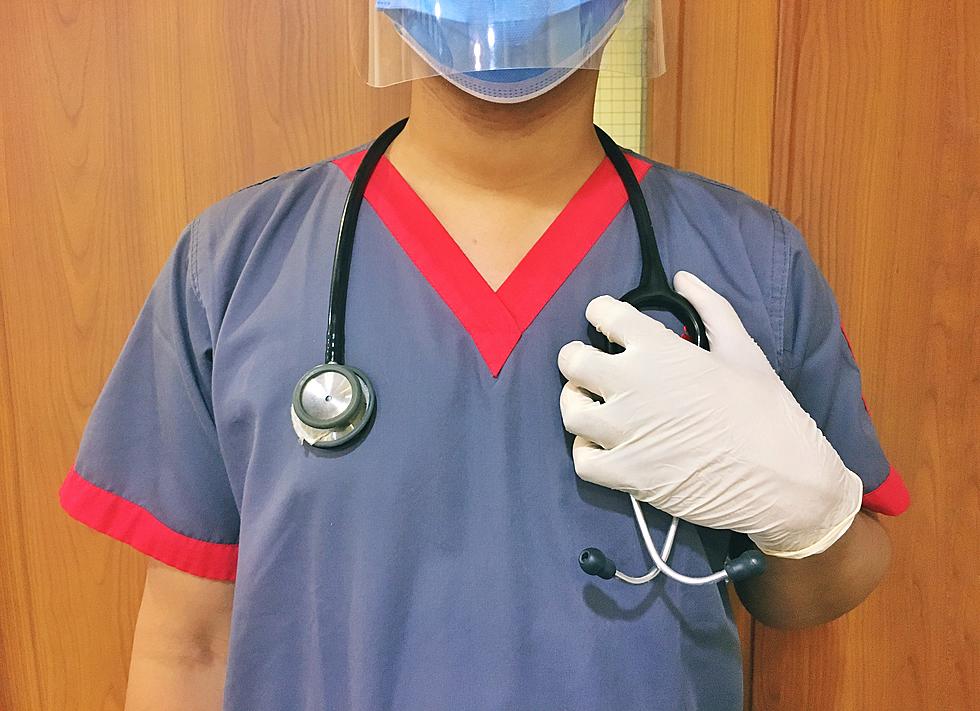 Right Or Wrong? Six New Jersey Medical Professionals FIRED For Not Getting The COVID Vaccine
Photo by Kristine Wook Unsplash
I'm wondering how you feel about this one.  Six people who work in supervisor roles at RWJBarnabas Health have been fired after refusing to get their coronavirus vaccine.
Listen to Shannon Holly mornings on 94.3 The Point and download our free 94.3 The Point app.
Those roles considered "supervisor" can mean any doctor, nurse or administrator. They are a big operation, RWJBarnabas owns and operates 13 hospitals across New Jersey.
There was a warning of sorts, back in the spring RWJBarnabas Health made a rule that all supervisors will be required to be vaccinated and shortly after that, they would eventually require all their employees to be vaccinated. This was not a surprise but also did not sit well with some employees who were no doubt hoping for a change of heart.
It wouldn't be right for me to ask YOU how you feel about this without telling you where I stand on it. While it is shocking when an organization has control over your personal medical decisions, in these times we have new rules. We need our medical staff strong and protected so we can depend on them. In the instance of a medical profession, or in a school setting I think you have to impose vaccinations. I feel that in other professions where there are other options, like working from home, there should be a choice. We simply need our frontline workers protected. I however respect your opinion and I'm more than happy to hear it!  Feel free to call into the Jersey Shore morning show to be heard.
RWJBarnabas was the first New Jersey hospital network to mandate the vaccine and they followed up on their spring announcement by holding those not in compliance accountable. Employees were required to show proof of vaccination to keep their jobs with the deadline being June 30th.
In a statement RWJBarnabas said, "As of July 14, 2,979 staff members, or 99.7 percent, who are at the supervisor level and above, have been fully vaccinated or received medical and religious exemptions or a deferral," Regrettably, six staff at the supervisor level and above have not complied with the mandate and are no longer employees of RWJBH, per our policy."
RWJ Barnabas currently owns and a the following hospitals in New Jersey:
Jersey City Medical Center
Newark Beth Israel Medical Center
Children's Hospital of New Jersey at Newark Beth Israel
Clara Maas Medical Center in Belleville
Saint Barnabas Medical Center and Burn Unit, Livingston
Robert Wood Johnson University Medical Center, main campus in New Brunswick
RWJ Rahway
RWJ Somerset
RWJ Hamilton
Children's Specialized Hospital, New Brunswick
Bristol Myers Squibb Children's Hospital at RWJUH New Brunswick
Monmouth Medical Center (all campuses) and its children's hospital
Community Medical Center in Toms River
So what do you guys think about this? I want to thank Carly Baldwin of The Patch for her reporting.  You can read more of Carly's story here.
READ ON: See the States Where People Live the Longest
Read on to learn the average life expectancy in each state.
LOOK: What major laws were passed the year you were born?
Data for this list was acquired from trusted online sources and news outlets. Read on to discover what major law was passed the year you were born and learn its name, the vote count (where relevant), and its impact and significance.
KEEP READING: Here are the best places to retire in America