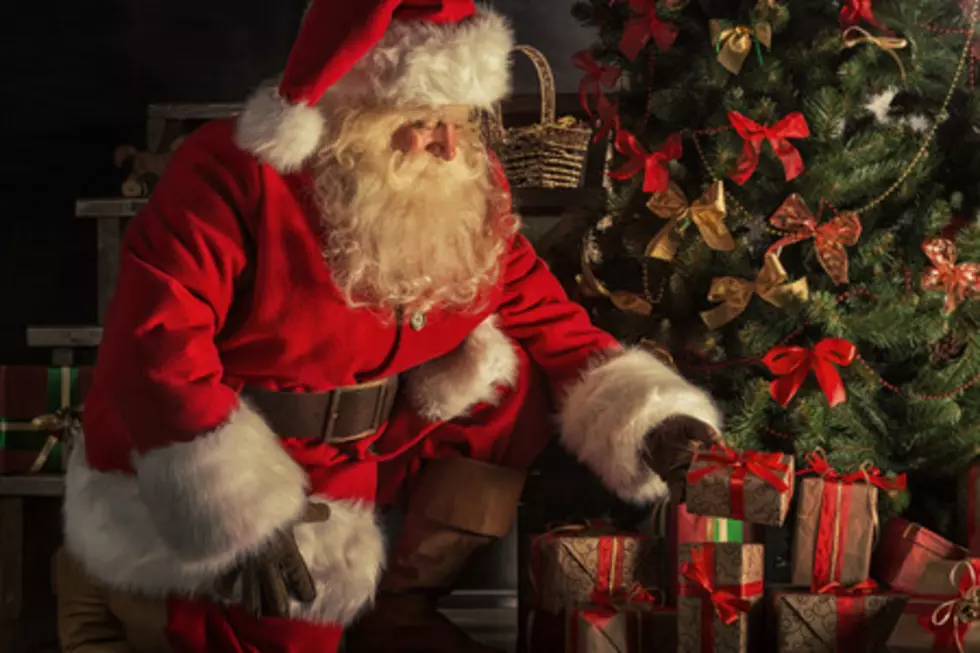 Awesome! Let's Track Santa From the North Pole to Ocean County, NJ
Hasloo, Getty Images
This is something we all look forward to every year.
It's the official Norad Santa Tracker. We didn't have this when I was a kid. There are so many Santa trackers out there, and pretty much every one of them started on December 1st. Throughout the years, I always loved the Norad Santa Tracker.
There's a countdown clock for Santa coming to town. It's an easy and accessible website, even for little fingers. My favorite part of Norad Santa Tracker is the information on Santa's Sleigh.
*Weight at take off 75,000 gd (GUM DROPS)
*Fuel for Santa's Sleigh - Hay, Oats, and Carrots (for the reindeer, of course)
There's so much fun for kids of all ages on the website. They can learn traditions around the world. It's really simple, click on the country and learn what other families do for Christmas.
And, information about the "big" man himself, Santa:
It is all about Santa's journey, how he is alive in the hearts of children worldwide, and the magic he brings.
This year, on the Norad website, games to play. It's an advent calendar, counting down to Christmas, and each day there are different games for kids to play. It's pretty neat. And once again you can track Santa on December 24th, Christmas Eve, all around the world.
This is the magic of Christmas. It's so much fun, grab the phone or the computer and track Santa to Ocean County.
LOOK: The top holiday toys from the year you were born
With the holiday spirit in the air, it's the perfect time to dive into the history of iconic holiday gifts. Using national toy archives and data curated by
The Strong
from 1920 to today,
Stacker
searched for products that caught hold of the public zeitgeist through novelty, innovation, kitsch, quirk, or simply great timing, and then rocketed to success.
RANKED: Here Are the 63 Smartest Dog Breeds
Does your loyal pup's breed make the list? Read on to see if you'll be bragging to the neighbors about your dog's intellectual prowess the next time you take your fur baby out for a walk. Don't worry: Even if your dog's breed doesn't land on the list, that doesn't mean he's not a good boy--some traits simply can't be measured.