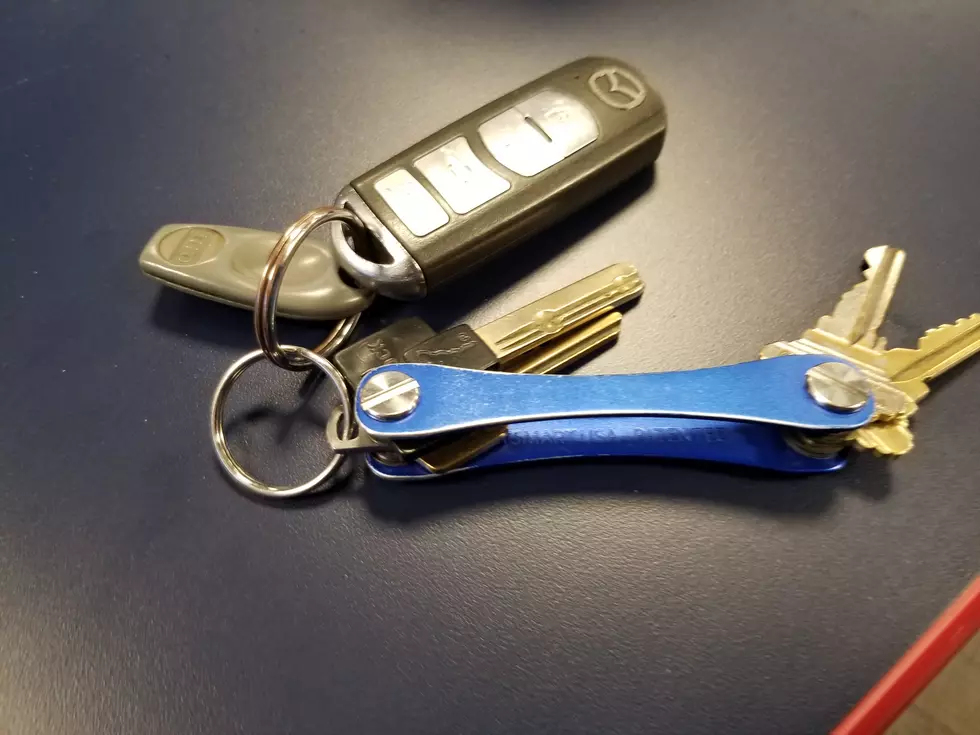 Marlboro, NJ Police Officer tracks down three attempted car burglary suspects
Car keys (Dan Alexander, Townsquare Media NJ)
This is a story of how a locked vehicle, and an alert homeowner helped police track down suspects who tried to commit burglary.
It was a locked vehicle and alert homeowner in Marlboro that thwarted a potential vehicle burglary.
Marlboro Police said they received a call around 2:30 am on January 27 from a homeowner who told them that two men, dressed in all black, were in his driveway trying to enter his vehicle.
The men couldn't get into the vehicle because it was locked and stopped short of breaking the glass or picking the lock.
They then hopped in a black SUV and took off from the area.
The caller was able to provide police with enough detail of the suspects and the vehicle they were driving, that Patrolman Adam Levine was able to spot them in a nearby development, and driving at a slow rate of speed.
Patrolman Levine spoke with the caller and then the occupants of the vehicle and as a result of that on-scene investigation, three arrests were made of 49-year old Omar Hairston of Newark, 21-year old Jaquan Anderson of Newark, and a 17-year old juvenile.
Both adults and the juvenile were then brought to Marlboro Police Headquarters for processing, and the vehicle they were driving, was impounded.
Hairston and Anderson were then charged with Attempted Burglary and brought to the Monmouth County Correctional Institution, while the juvenile was released to the custody of his father, pending a juvenile complaint.
"The Marlboro Township Police Department would like to thank the homeowner for his quick action in dialing 911 and providing an accurate description of the both the suspects and vehicle. 
Chief Peter Pezzullo would also like to remind everyone to keep their vehicles locked, remove key fobs and other valuables including garage door openers from the vehicles and whenever possible, keep cars housed in the garage."
When Ocean and Monmouth County Police saved the day