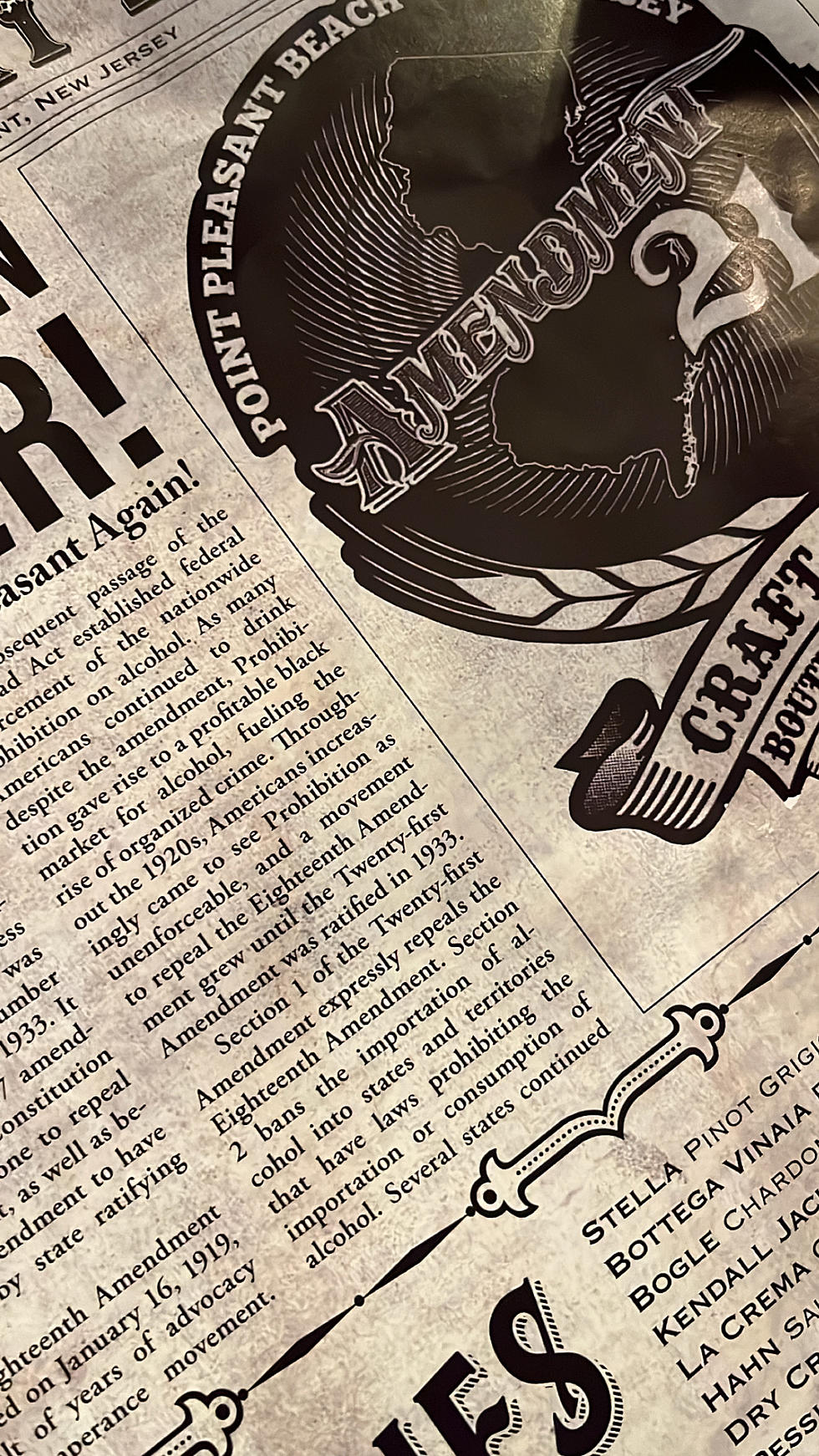 This Ocean County, NJ Bar Has To Be On Your 2022 Bucket List
Jimmy G - Amendment 21
I had an awesome Saturday and I am excited to let you know about a specific Ocean County business...
I live in Monmouth County, but I enjoy traveling over the bridge to spend time in Ocean County. The other day, I surfed in Bay Head, and after, I ate an unbelievable meal at one of the Jersey Shore's most underrated bars...
Listen to Jimmy G nights on 94.3 The Point and download our free 94.3 The Point app.
Without getting too off-topic, there's something about surfing in Bay Head, the waves are simply bigger and better than many other Jersey Shore surfing spots. For example, Monday, January 17th, during winter storm Izzy, New Jersey professional surfer Ben Gravy caught a 20 ft. wave! See below...
A BIG shoutout to Ben Gravy for snagging that wave! Some are saying it's the biggest wave that has ever been surfed in New Jersey... Incredible!
Do you know what else is incredible? Amendment 21! I have hung out at this bar a few times and I think it's time I give it some love. This local spot on Arnold Ave in Point Pleasant Beach is perfect for craft cocktails and spectacular food. The staff is awesome too! If you haven't been to it yet, I think it's an Ocean County bar that has to be on your 2022 bucket list...
One of a kind craft beer and boutique spirit bar, conveniently located in downtown Point Pleasant Beach. Stop by our prohibition era inspired "speakeasy" offering an impressive array of beers with 32 on tap, expertly crafted cocktails, and not to mention our unique spin on some of your favorite comfort foods. A great place any time of the year.
HOURS OF OPERATION:
Monday - Friday - 12:00pm-12am ( kitchen closes at 10).
Saturday - 12:00pm-12-am ( kitchen closes at 10).
Sunday - 12:00pm-11:00pm(kitchen closes at 9).
Specials:
These are dine-in specials only
Monday: 2 for 1 Burgers.
Tuesday-Friday: 12-3 pm $8.99 lunch with purchase of a beverage.
You gotta check this place out and let me know what you think!! See a few pictures below...
Keep Scrolling... These Are The Restaurants In Ocean County...
The Top Spots For Cheesesteaks In Ocean County - 2022