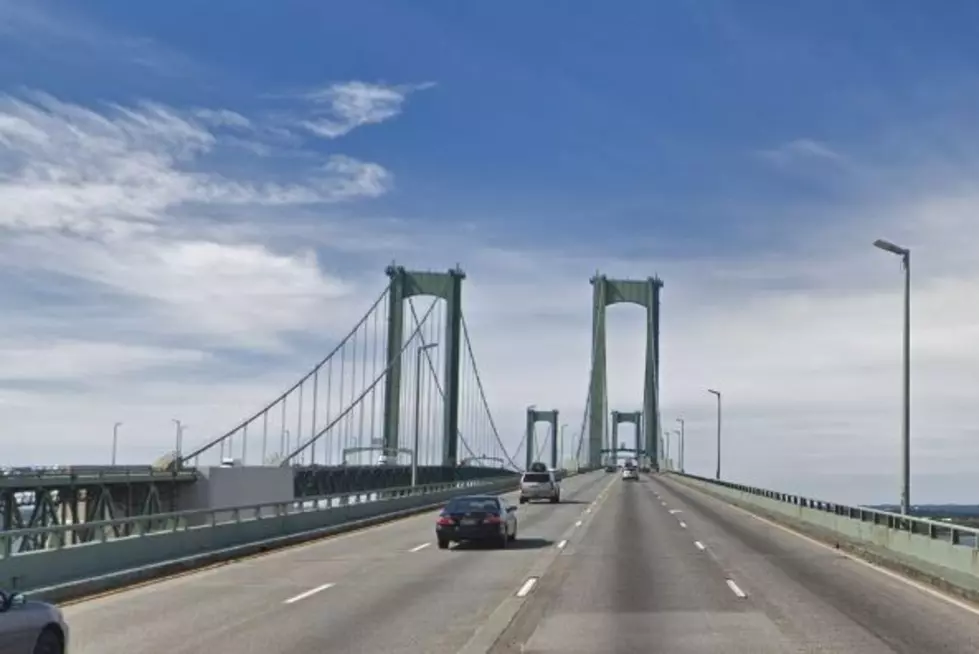 A New Jersey Toll Is Going Up By $1 At Midnight
Delaware Memorial Bridge (Google Maps)
If you're planning to take a road trip south at all this spring or summer, be prepared to pay more on your way down starting at midnight tonight (well, technically tomorrow morning).
The Delaware Memorial Bridge's toll is going up from $4 to $5 once the clock strikes 12 a.m. on Wednesday, May 1st.
While we will be paying more, there are a few footnotes worth mentioning:
First, if you're an E-ZPass user (and let's be honest, if you live within striking disance of the Garden State Parkway like many of us in Ocean County do, you probably are), you'll only be paying $0.75 more.
Plus, if you cross the span on a regular basis, NJ.com reports that there will also be a discount for drivers, "who cross the bridge 20 times or more in a 90-day span."
If you're not an E-ZPass user and you don't cross the bridge on a regular basis, well, keep some more change in your car starting tomorrow!