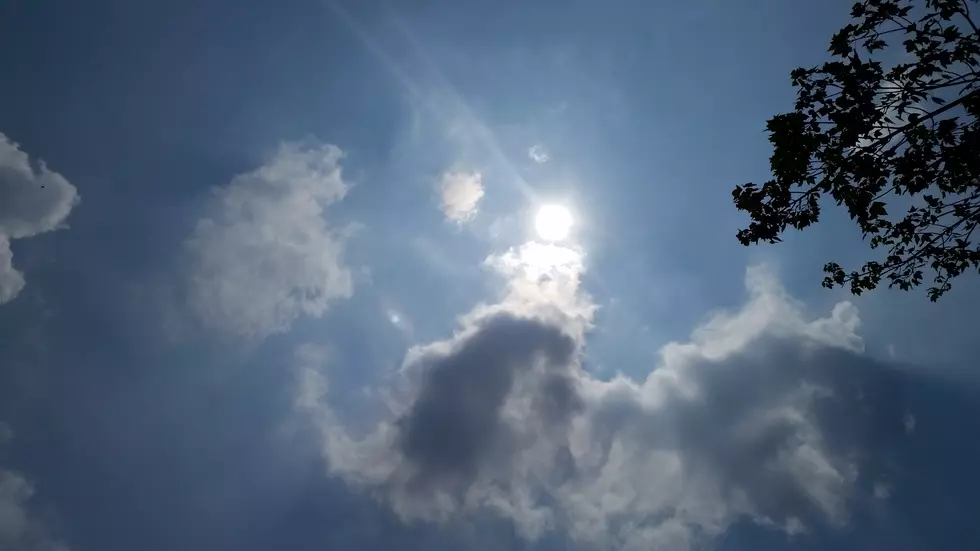 A Hot, Hot, Hot Weekend for Us in Ocean County
Sunshine over New Jersey (Dan Alexander, Townsquare Media NJ)
Get ready for the heat this weekend. There's an Excessive Heat Watch starting Sunday but starting later today (Friday July 17th, 2020).
We've been spoiled the last couple of days with low humidity. When you step outside today and you can start feeling the stickiness, instantly. Click here to keep up to date with the heat from Meteorologist Dan Zarrow.
The alert came this morning from the Toms River Office of Emergency Management:
Limit outdoor activities, drink plenty of fluids and when possible seek air conditioning.
EXCESSIVE HEAT WATCH REMAINS IN EFFECT FROM SUNDAY AFTERNOON
THROUGH TUESDAY AFTERNOON... this means dangerously hot conditions with heat index values up to 108 possible, wow. (OK, that is crazy.) Extreme heat and humidity will significantly increase the potential for heat related illnesses, particularly for those working or participating in outdoor activities. 
*The exact temperatures and heat index values will depend on the amount of cloud cover and coverage of thunderstorms each day.
*Be prepared to drink plenty of fluids, stay in an air-
conditioned room, stay out of the sun, and check up on relatives
and neighbors.
*Young children and pets should never be left unattended in
vehicles under any circumstances. This is especially true during
warm or hot weather when car interiors can reach lethal
temperatures in a matter of minutes.
If you are lucky enough to stay inside, please do. Hopefully you work in a "cool" office building or maybe you can work from home, stay in the air conditioning. If you have to work outside, remember to please keep hydrated. My husband works outside, I make sure he has tons of water with him. My daughter starts volleyball at her school on Monday, I'll remind her to keep hydrated. She'll get so annoyed by me, but that's my  job - to annoy her.
Enter your number to get our free mobile app
5 Quotes About Peace And Inspiration