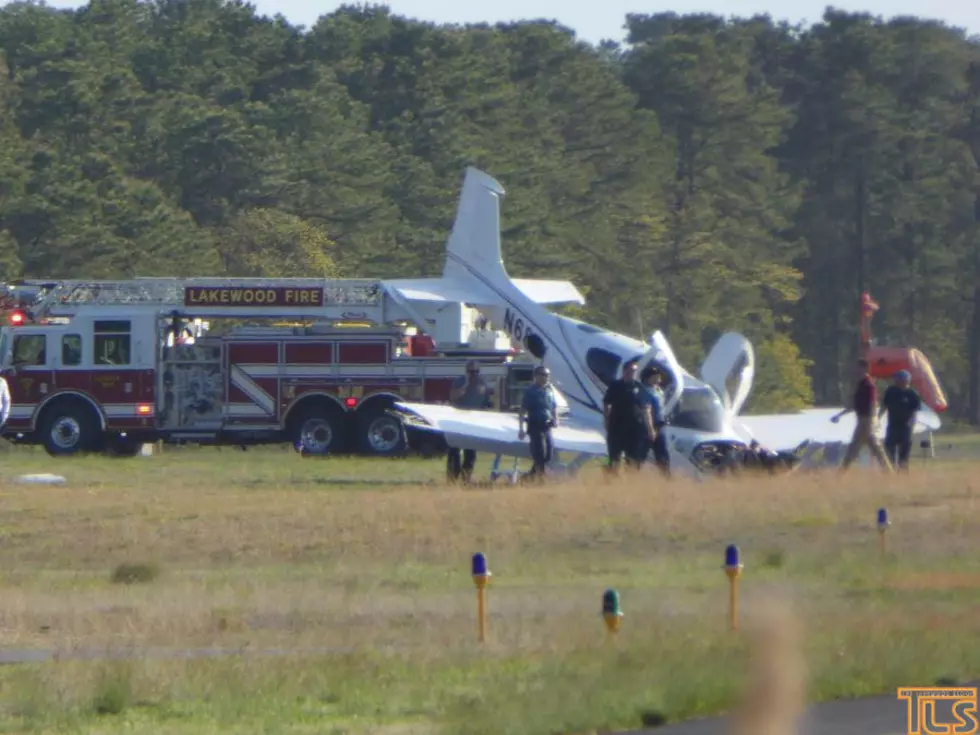 92.7 WOBM News – Flash Briefing for May 2
A small plane after crashing at landing at Lakewood Airport (Lakewood Scoop)
https://jerseyshorepodcasts.ftp.townsquaredigital.com/WOBM-FM%2012N%202017-05-02.mp3
Monday's crash of a private plane at Lakewood Municipal Airport undergoes review by the Federal Aviation Administration. Investigators have not disclosed the identities of the pilot and passenger, or their point of origin, but said that both avoided serious injury.
If Assemblyman Jack Ciattarelli has anything to do with it, Lieutenant Governor Kim Guadagno has a fight on her hands to win the Republican gubernatorial nomination. The Somerset lawmaker is reaching Ocean Countyans at their mailboxes and conducting phone blitzes statewide. He aims to employ his skills as an accountant to New Jersey's dire financial straits.
Circle May 10 on the calendar if you're aching for full-lane access on the bridges connecting Toms River and Seaside Heights. That's the date that the New Jersey Department of Transportation says that repairs on the Mathis Bridge wrap up for summer. Normal patterns return - Mathis Bridge heading east, Tunney Bridge westbound over Barnegat Bay. Otherwise, there's the Mantoloking Bridge or Route 35.