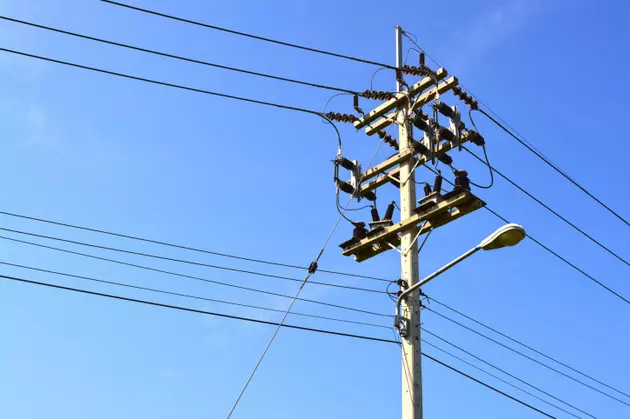 6 ways New Jerseyans can prevent electrical fires at home, work
ThinkStock
This week is National Fire Prevention Week and New Jersey's largest utility company is reminding residents that it is also a good time to think about electrical safety.
PSE&G spokeswoman Brooke Houston says there were an estimated 47,000 home fires sparked by electrical problem in 2014 in the United States. Those blazes resulted in 520 deaths, she said.
According to Houston, there are tips that people can follow to prevent electrical fires, both in the home and at work.
For one thing, Houston says, "always put safety first when you are doing construction or repairing the electric wiring in your home."
That includes replacing damaged or worn cords and "child-proofing" the home for small children around electricity." Also, Houston says, "if you have outlets or switches that feel warm, of if you have frequent problems with blown fuses or tripping circuits, you should call an electrician to make repairs."
Some other electrical safety tips from PSE&G:
Avoid running extension cords under doorways or under carpets.
If you are constantly using extension cords, consider the installation of additional circuits or outlets by a professional.
Always follow manufacturer's instructions about powering and using any electrical appliance or device.
Situate lamps in spots where the heat from their bulbs will not overheat nearby furnishings or curtains.
Make sure your home has ground fault circuit interrupters in the kitchen, bathroom, laundry area, basement and outdoor areas.
Never plug more than one high-wattage appliance into a single circuit.
"You should always be very safe around electricity, both inside and outside of your home," Houston said.
Joe Cutter is the afternoon news anchor on New Jersey 101.5:
More from New Jersey 101.5: