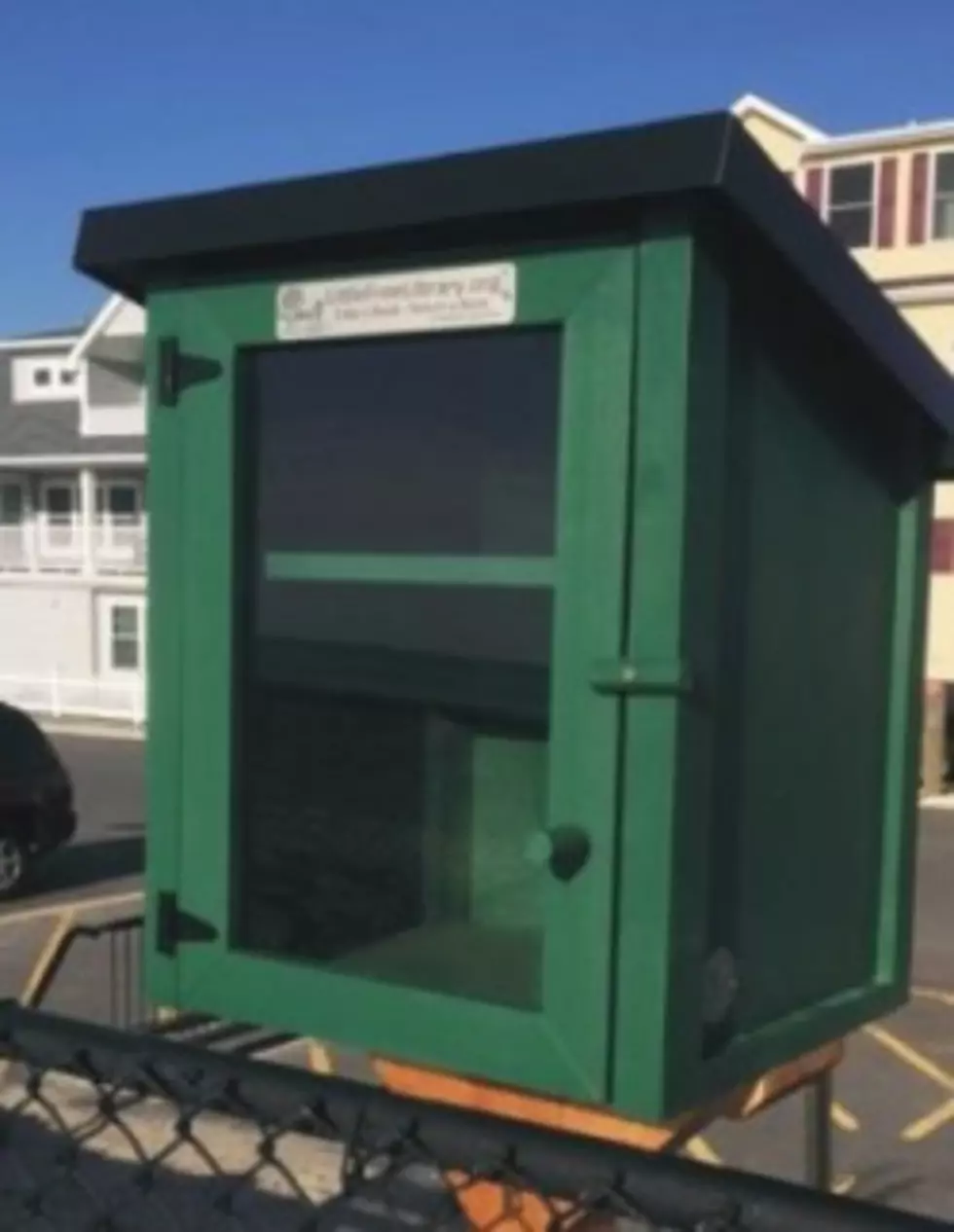 4-year old inspires Free Little Library opening at Toms River beach
'Free Little Library' in Ortley Beach. (Sharon Colucci, Friends of Ortley Beach)
A four-year old's desire to learn how to read at the shore this summer turns into project that benefits anyone looking to read at the beach.
Dominic Borgese's letter (which you can read below) led to what is now a Little Free Library filled with family friendly books you rent for free while at the beach in Ortley Beach.
The letter was originally sent to Toms River Township Department of Recreation Director Jared Tate, who then referred over to the non-profit Friends of Ortley Beach, to assist in any fundraising and promotion efforts.
After a town okay and installation, Friends of Ortley Beach, stepped in and held an unveiling ceremony after Theresa Borgese put the first round of books in.
"Dominic took the cover off of it and all that, and we had a little party afterwards," said FOB president Sharon Colucci.
It's a tiny green box on a fence just before you head onto the beach on Fielder Avenue.
Colucci, says it includes all kinds of books and other reading material inside.
"We even keep magazines in there," said Colucci. "Sometimes you go to the beach, read Vanity Fair, you're done with it, and then you put it back on the shelf and the next person can read it."
You're invited to donate books as well, but Colucci asks for g-rated material only, meaning nothing political or for adult eyes only.
Inside there's books and magazines for all ages to enjoy some light reading lying in the sand to borrow for free.
"There's a good assortment of books," said Colucci. "Anyone looking to read something will find something there."
She says she monitors what's inside to make sure it's appropriate material.
The little free library is now open for readers of all ages.
"When you're done with it, then you put it back or if you came with a different book and finished that one, you put that one back," said Colucci.
Here's the letter from four-year old Dominic whose vision inspired this project:
Dear Ortley Beach Association,
    My name is Dominic James Borgese and I am four years old.  I am learning to read and write this summer and my mom thinks I should share my books by putting up a little free library box on the boardwalk in Ortley.  Jared Tate, the Director of Recreation for Toms River also thinks it's a nice idea.
   Did you know there are thousands of little free libraries across America?  I don't think there are ANY on the Jersey shore and I would like to change that.  Mom and I also think Dad could build a little free library box with his eyes closed but he is not as faithful.  He said it would fall apart after the first bad storm.  And so we looked on the www.littlefreelibrary.org website where there are so many treated, weather resistant ones and found a happy-green, two story exchange box.  It costs three hundred and twenty five dollars.  The post and mount cost another eighty-nine dollars.  This is when Dad laughed out loud, but my mom likes to make good things happen. 
     We are hoping you might like to donate the box or the post or both so I can share my books and become something called a responsible steward who Trusts in the Honor System and more such things that are over my head but mom believes are very important. She's crazy like that. We are hopeful the Ortley Beach Voters And Tax Payers Association will help us establish the first little free library on the island this summer.