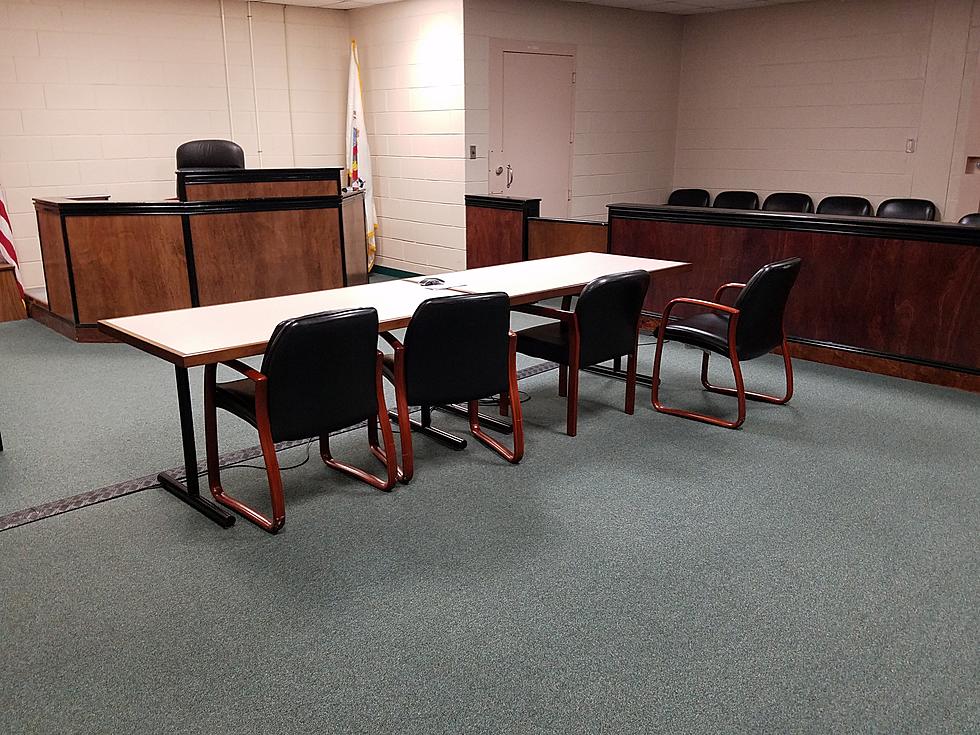 Union Beach man pleads guilty to using neighbors internet to download child porn
Court room at the Monmouth County Correctional Institute. (Vin Ebenau, Townsquare Media New Jersey)
A Union Beach man has plead guilty to possessing a handgun, he's not allowed to have, and distributing child porn, announced Monmouth County Prosecutor Chris Gramiccioni.
60-year old Henry Cicerale of Park Avenue used a neighbors internet access to download and distribute hundreds of child porn items.
He plead guilty on Monday before Monmouth County Superior Court Judge David F. Bauman, to second degree Endangering the Welfare of a Child (Distribution of Child Pornography) and second degree Certain Persons Not to Have Weapons.
Under the terms of the plea agreement, Cicerale faces up to 10 years in New Jersey State Prison with a 5 year period of parole ineligibility.
He will be subject to Megan's Law and Parole Supervision for Life.
The plea follows a nearly 11-month-long investigation into online child pornography activities that were conducted using a neighbor's internet account, but ultimately led investigators to the defendant.
An investigation revealed that Cicerale had previously set-up a wireless internet network at the neighbor's home and was using that network to access, download, and distribute child pornography.
A forensic review of his computers and other digital media devices by investigators uncovered hundreds of items of child pornography.
A search of defendant's home also revealed a handgun which Cicerale was prohibited from lawfully possessing due to his prior criminal record.
Cicerale is scheduled to return for sentencing before Judge Bauman on June 21, 2019.
The case is assigned to Monmouth County Assistant Prosecutor Stephanie Dugan.
Cicerale is represented by Michael Pappa, Esq., of Hazlet.
More From The Jersey Shore: