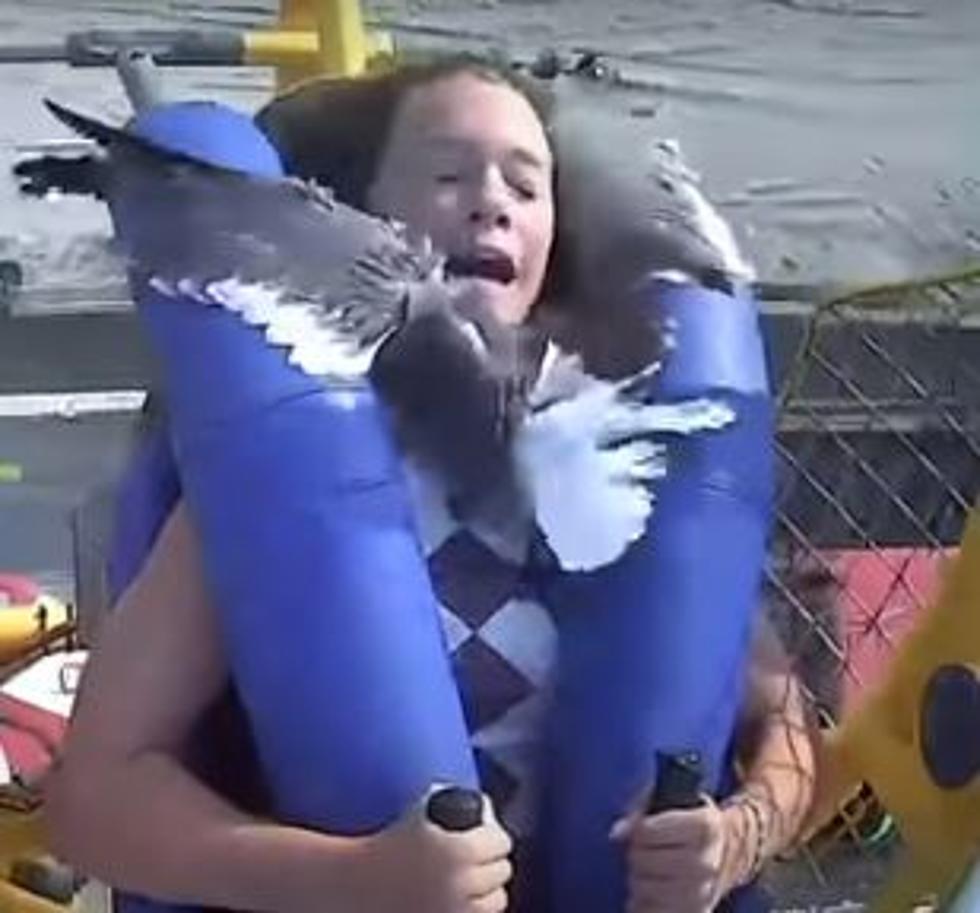 But Wait, There's More! Comedian Hilariously Voice Acts As The Seagull In Wildwood, New Jersey
Seagull Trapped In SpringShot Ride Wildwood, NJ YouTube
Before falling asleep, most people like watching television, and the younger crowd enjoys scrolling through TikTok. For me, I'm usually laughing at a funny episode of Rick & Morty or Instagram videos made by one of my favorite comedians, Tony Baker. This dude is hilarious and you might know best him from posting hilarious voice-acting animal videos. He is a genius...
To get more of an idea, here he is voice-acting as a gorilla named Gerald...
Listen to Jimmy G nights on 94.3 The Point and download our free 94.3 The Point app.
I'll give Tony Baker a ton of credit. When an animal video goes viral on social media, that same day, he'll post the same video but with his own twist. That's exactly what happened the other day after the teenager took a seagull to the face in Wildwood. I mean seriously, imagine being on a boardwalk ride and a seagull flies into your dome? Not just any ride, this girl was riding the slingshot! The real video is below:
Thank you NJ.com for the fantastic video.
Now, let's watch Tony Baker's version...
HAHAHA!! Both videos are hysterical but I've watched the Tony Baker version over a dozen times and I laugh every single time. I feel like I had to share it with you!
Believe it or not, there are many voice-over comedians on social media...Many try to do animal videos... It's very safe to say Tony Baker's animal videos are the best on the internet. I'll show you a few more...
Tons of great comedians will be playing in Atlantic City... Check out the very best 2021 Atlantic City shows:
The Very Best 2021 Atlantic City Shows - PART I