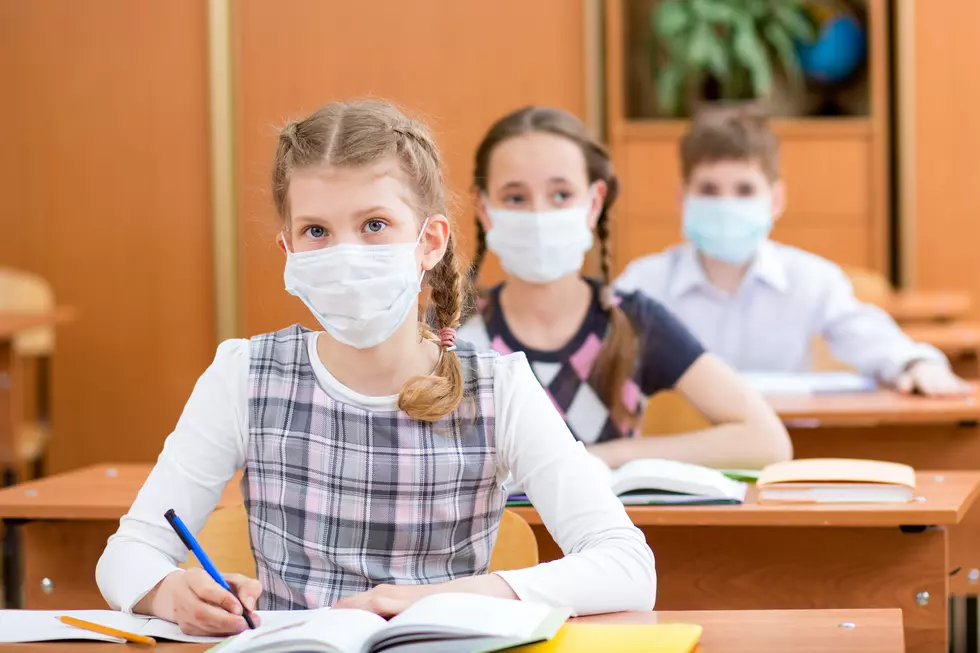 ATTENTION PARENTS: If Students Must Wear Face Masks At School In Jersey, Isn't It Smarter To Keep Them Home?
oksun70
Well the word is out: staff as well as students going to school in any grade ranging from Kindergarten to 12th Grade will have to wear a face mask while school is in session.
This is a statewide mandate in New Jersey and Governor Murphy is not messing around because a massive majority of kids have not received the vaccine.
Listen to Nicole Murray middays on 94.3 The Point and download our free 94.3 The Point app.
There has been a lot of push back from parents because there are families who believe it should be their own personal choice if their child wears a face mask or not.
I am not going near that debate with a ten foot pole.
Instead, I am going to ask another question:
If the Delta variant has become enough of a threat to require face masks, why are we planning for classes to return in-person this upcoming school year?
I get that having kids learn from home is not nearly as effective and that we are going to see students fall behind because of this pandemic.
But, if just one student goes to school while positive with Covid-19, that entire school is done for because kids' immune system are defenseless against the virus without the vaccine.
I need you to think how fast this virus could spread, even with face masks, in a class with 25 students. That will include any staff members who came into contact with this group and the 25 households that they will subsequently go home to.
Education is important, but peoples' health is MORE important.
Can a student effectively learn if they are sick as a dog? What if they lose a close family member because of the virus?
Yes, I am jumping to the worst but that very scenario has played out in many households and a major loss would be a HUGE deterrence for a kid to sit down and want to learn.
A healthy student can study hard and work to make up for any deficits that resulted from 2020. I understand that kids have to have the ambition and drive to do that, but that ambition or lack there of will be there either way.
Maybe we should keep kids at home -- just for now --  until we get more of a handle on the Delta variant.
There are downsides to this and I get why officials are trying to avoid making this call.
But having a healthy and happy child and family beats any of those negatives.
I always welcome to hear your feedback! Email me at Nicole.Murray@townsquaremedia.com and stay safe!
For more information on this new mask mandate, head to NJ.com.
But enough about this.
Let's talk about something a bit more fun like....PASTRIES.
The Absolute Sweetest Bakeries in Monmouth County
Confection Perfection: The Best Bakeries in Ocean County
The Most Flavorful Coffee in Monmouth County