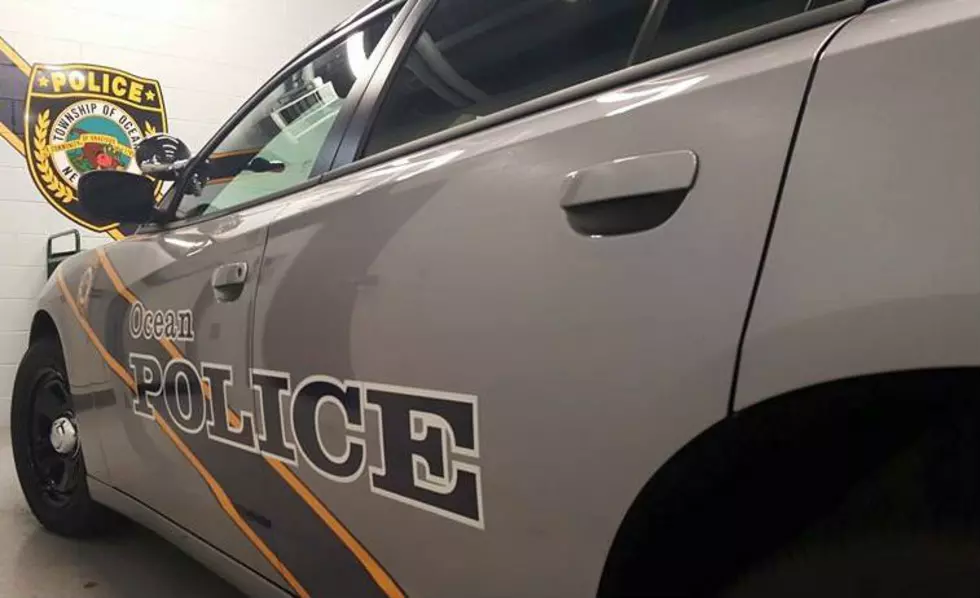 Prostitution, warrant evasion charges in separate incidents in Monmouth
Ocean Township Police, Monmouth County (Ocean Twp. PD Facebook)
In less than two hours, police in Monmouth's Ocean Township come to grips with an alleged Monmouth warrant fugitive and break up what appeared to be prostitution involving an Ocean County woman and man.
Events unfolded on the night of April 18. Police said that about 10 PM, a car near Sunset Avenue drew notice of detectives, and the woman inside it began walking away. She was identified as Aryn Montague, 27, and the driver was identified as Sean Forney, 33, both of Beachwood.
Police allege that Montague was engaging in prostitution, carrying a hypodermic syringe and crack pipe, and tampering with evidence, and that Forney was carrying pepper spray.
Montague was placed in the Monmouth County Correctional Institution in Freehold to await court proceedings. Forney was released on a summons until his hearing.
Detectives Michael Legg, Jesse Orbach and Greg Martone and Sergeant Patrick Martin took part in the arrests.
The same night, a traffic violation stop on Route 35 at about 11:42 PM led to the placement of a Long Branch man in federal custody.
Police said that passenger Eric Martinez, 33, of Long Branch, wore no seat belt. Officer Kevin Donohoe determined that Martinez gave a false name and date of birth, and uncovered warrants in Long Branch and Manasquan.
Officers Donohoe and Mark Powoski allegedly found crack cocaine on Martinez during the arrest. After processing, he was transferred to agents of U.S. Immigration and Customs Enforcement, police said.
Charges are accusations. Defendants are presumed innocent unless, and until, found guilty in a court of law.