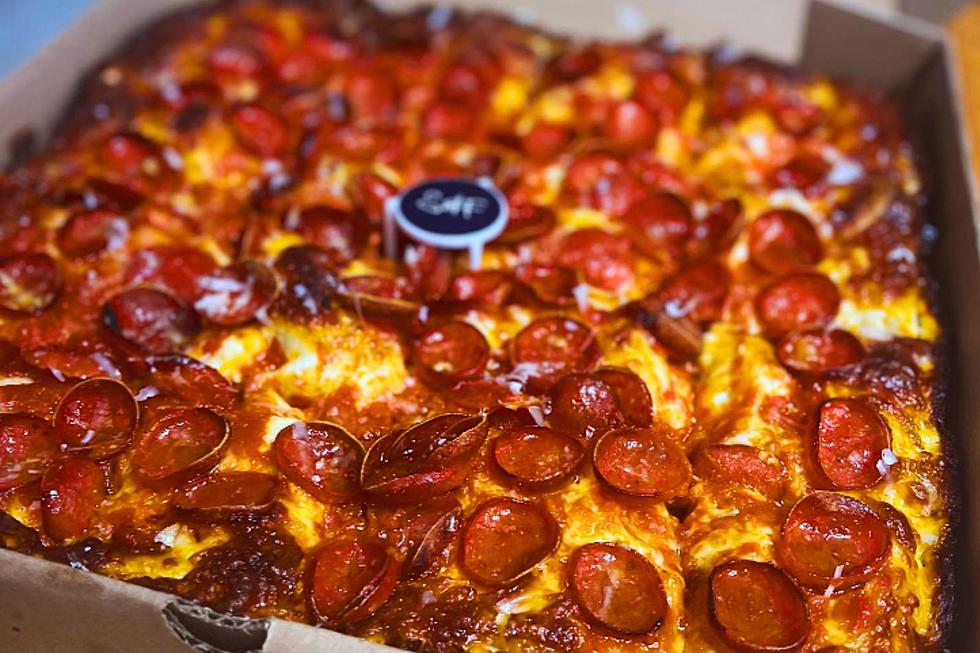 That Secret Pizza Ring From EHT, NJ, Will FINALLY Open A Restaurant
@squaresandfare via Instagram
I have to say, I'm super thankful to hear this news because I have YET to be able to secure a pizza from that notoriously delicious secret pizza operation going on in Egg Harbor Township.
If you have no idea to what I'm referring, there's a secret pizzeria right in Egg Harbor Township that is super exclusive. If you've actually had a chance to order from Squares and Fare, consider yourself lucky. It's so exclusive that you have to reserve your pizza sometimes MONTHS in advance.
Why does it take so much work just to order a dang pizza? Well, for one, the pizza is literally prepared in a man's house. It's so good that when he does open up time slots for people to reserve their pie, it's almost impossible to do it fast enough before all the slots are taken.
If you're having flashbacks to the Taylor Swift ticket disaster, yeah, it's sort of like that.
If you've been trying to secure time slot to pick up a pizza from Squares and Fare for as long as I have, then this news will fill your little pizza-loving heart with joy. Square and Fare announced on Tuesday, June 6th, that they are, in fact, moving forward with opening up a brick-and-mortar location. It'll be a full-fledged restaurant!
I bet the demand for this guy's pizza is so high that he realized he basically has no other option now. Talk about a solid business venture, right? Guaranteed success before you even open; can't really beat that!
Check out the post confirming a brick-and-mortar restaurant location coming soon below:
Source: Instagram
12 Restaurants People Are Anxious To Eat At In Wildwood This Summer
No matter what cuisine is your favorite, Wildwood has something for everyone! There are a few restaurants in particular that Wildwood regulars can't wait to get back into this summer.
21 of the Best Places to Get a Hoagie (or Sub) in South Jersey (Besides Wawa)
From one side of South Jersey to the other, these are some of the best places to grab a hoagie... enjoy!
9 Atlantic City Area Restaurants Featured on Diners, Drive-Ins, and Dives
Guy Fieri has featured almost a dozen Atlantic City area restaurants on hie show.