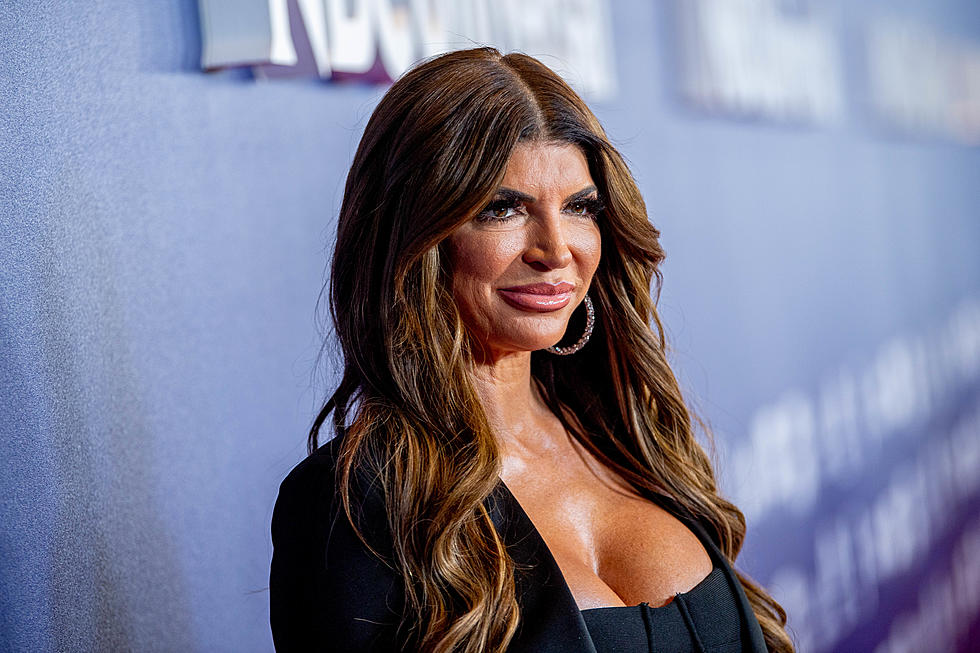 RHONJ's Teresa Giudice spent $10,000 on wedding hair
Getty Images
I feel the same way about "Real Housewives of New Jersey" as that meme about "The Kardashians" and how someone is proud they never watched a single episode. If I needed a guilty pleasure I'd by a small bottle of Jack on a Saturday night. I don't need it in the form of vapid television.
I'm culturally aware enough to know Teresa Giudice is the one famous for fighting and upending a table. I'm news aware enough to know she's the one who was convicted of financial fraud and served time in prison along with then-husband Joe Giudice.
This is what we glorify?
Whatever.
All you truly need to know about a person like this is one sad little fact from her wedding last year. After dumping Joe she married Luis "Louie" Ruelas in August. The May edition of NJ Monthly ran a story about the price tag of her wedding hair.
It was $10,000.
Stylist Lucia Casazza has been working with Giudice for 14 years and co-owns Great Cazoo Boutique & Beauty Bar in Wayne, NJ.
Casazza said she wanted Teresa to look and feel like a princess on her wedding day. Is that not the most tired cliché? Every woman wants that.
I refused to give her those Hollywood waves like every other bride," Lucia told New Jersey Bride. "That's been trending now for long enough in New Jersey. I said, 'I refuse to give you the same hair as everyone else.'
Teresa Giudice's hair cost $10,000, and most of that was custom-made hair extensions. $7,000 worth of hair extensions. Three pounds worth of fake hair. To hold it all together like some Frankenstein monster's neck bolts was a strategic assortment of 1,500 bobby pins.
Good thing they got married in East Brunswick and nothing that required a walk through a Newark Liberty metal detector.
This isn't exactly brand-new information. It's just that nine months later news sites are still talking about Teresa Giudice's hair. An ex-con with a mouth and a TV show owes her good fortune in being able to spend $10,000 on hair to a Jerry Springer American culture.
Meanwhile, my poor neighbor is still struggling to pay off his wife Rhonda's hospital tab and he's worked harder in one year than Teresa Giudice will for the rest of her exalted life.
A look inside Teresa Giudice's mansion
Opinions expressed in the post above are those of New Jersey 101.5 talk show host Jeff Deminski only.
You can now listen to Deminski & Doyle — On Demand! Hear New Jersey's favorite afternoon radio show any day of the week. Download the Deminski & Doyle show wherever you get podcasts, on our free app, or listen right now.
Click here to contact an editor about feedback or a correction for this story.
Stunning Jersey Shore rentals, steps from the beach
Here are 10 houses along New Jersey's coastline for an Insta-ready beachfront staycation.
Jersey City home transformation: From falling apart to full luxury
41 Bentley Ave. was basically falling apart. It was typical of many homes you see in the older sections of Jersey City, before the developers get to them, that is. Many of them are rundown, neglected with the population of the town not having the means to repair and update them.