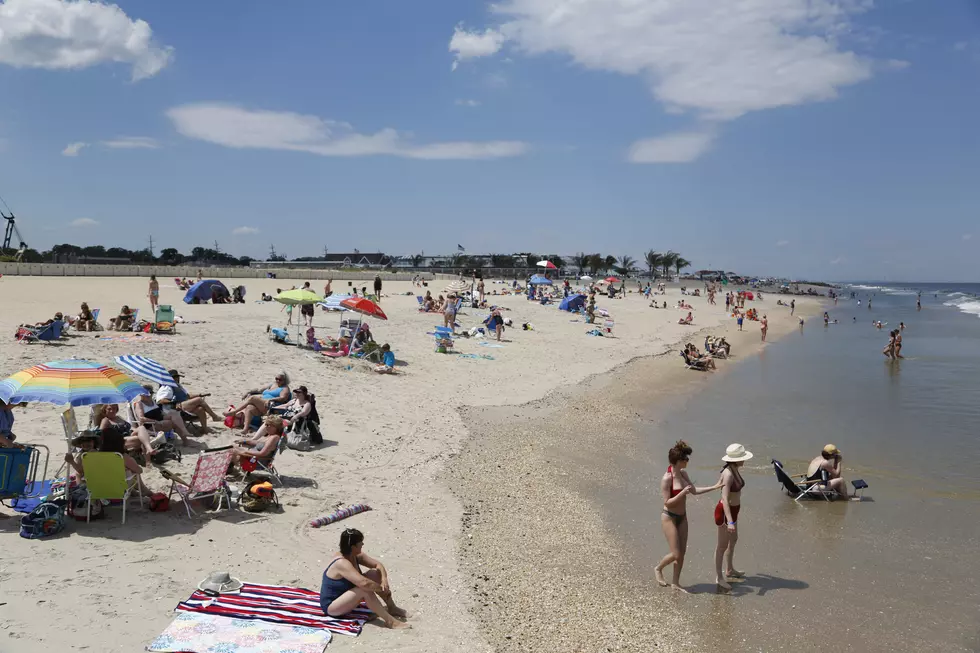 Heading down the Shore? Get NJ ocean water quality info first
AP
⛱ Going to the beach? Check your NJ beach water quality status first
⛱ The NJ DEP has an easy way to get updated information
⛱ They have 219 monitoring stations up and down the coast
---
If you're heading down the Shore, you can now get updated information about the status of the ocean water you plan to swim in, including water quality sample results and advisory information gathered from monitoring stations and daily coastal surveillance flights conducted by the state Department of Environmental Protection.
All of the information is available at the njbeaches.org website.
According to DEP beach program manager Sheri Shifren, the department has 219 water quality monitoring stations.
Is the water quality OK?
She said the idea is to give people the information they need to make good decisions.
"We try and take a comprehensive approach to look at the water quality of the beach, and this is going to be updated daily once we are in season, which will be Memorial Day weekend," she said.
She pointed out that this kind of monitoring is very important because stormwater "can elevate the water quality bacteria near stormwater outflow locations, so that's why we recommend not to swim near a stormwater outflow during or after a rainfall event."
Shifren said that bay and river beaches are typically impacted longer by stormwater outflow and ocean beaches are usually not impacted at all.
Algal bloom alert
She said the DEP is also doing lake flyovers to check for possible harmful algal blooms.
If remote sensors indicate there's a possible problem, "we'll actually be able to strategically deploy boat staff to go out and get a water quality sample, bring it back to the lab to identify the species and quantify to decide if it is a harmful algal bloom."
She said the coastal monitor program focuses on water quality so "we do direct beachgoers to go talk to the local municipality where they want to go to find out the availability of lifeguards, and which beaches are open."
Better than it used to be
She added the overall amount of trash washing ashore on New Jersey beaches is much less than it used to be.
"We've been able to clean a lot more milage each year, while removing less debris than back when the program started in 1989, when we didn't make it very far because there was so much debris and trash to remove at each location."
The website also features a variety of different coastal monitoring reports, news updates and fact sheets about a variety of topics including jellyfish, bathing rules and shore protections projects, a rundown on interesting and bizarre things found on the beach and a collection of coastal videos.
 Report a correction 👈 | 👉 Contact our newsroom
LOOK: Most dangerous states to drive in
Offbeat adventures: Travel to the coolest hidden wonders in every U.S. state
Fuel your offbeat travel dreams.
Stacker
found the coolest hidden wonders in all 50 U.S. states (plus D.C.) using data from
Atlas Obscura
.
[WARNING: Under no circumstances should you enter private or abandoned property. By doing so you risk bodily harm and/or prosecution for trespassing.]
LOOK: Here are the states where you are most likely to hit an animal
Hitting an animal while driving is a frightening experience, and this list ranks all 50 states in order of the likelihood of such incidents happening, in addition to providing tips on how to avoid them.