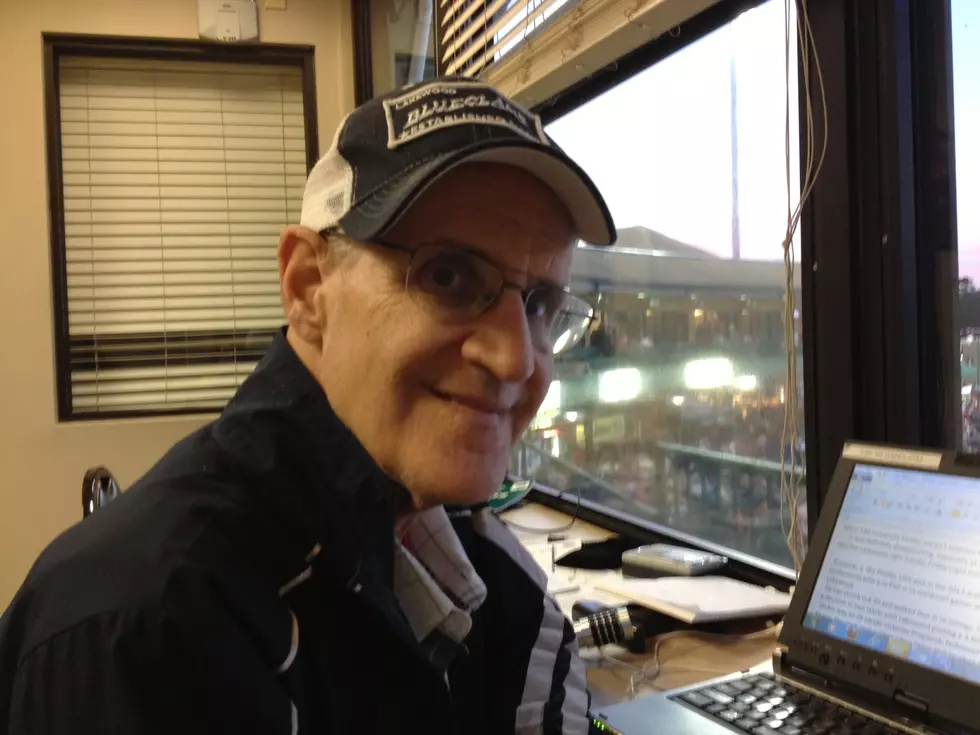 End Of An Era At FirstEnergy Park
Tony Graham (Townsquare Media NJ)
If you're a regular at Lakewood BlueClaws games you've probably seen Tony Graham hanging around the ballpark although he does spend most of the game in the Press Box. 
He'll be at FirstEnergy Park tonight for the BlueClaws game with Hagerstown and on the surface it won't appear any different than the hundreds of other games he's covered with one notable exception: it will be his last.
After 44 years of covering sports at the shore, the last 38 at the Asbury Park Press, Tony Graham says goodbye tonight. He's hanging up his…well I don't know what sportswriters hang up these days but you know what I mean.
Graham attended Emerson College in Boston and began his career as a radio broadcaster in South Jersey and in 1969 joined WJLK in Asbury Park, which at that time was owed by the Press.  He moved to the print side in 1975 after the company sold the radio station and has been there ever since.
The 69-year old die hard Phillies fan lives in Jackson and while contemplating retirement for some time only recently made the decision to call it a career at the end of this month.
In recent years Graham's "beat" has been the BlueClaws in the spring and summer and Monmouth University in the fall and winter.  Of course for much of his career high school sports was his passion and among his personal highlights were Brick winning the first NJSIAA Football title and the four undefeated Boys basketball teams that won state championships: Long Branch, Neptune, CBA and Asbury Park.
Graham said other exciting sports moments he covered included Lakewood's Kelvin Troy hitting two free throws to beat East Orange, Monmouth's four trips to the NCAA Basketball Tournament, the BlueClaws back-to-back South Atlantic League Championships and his Phillies winning the 1980 World Series.
As for his personal favorite athletes to interview there's former Hawkbasketball standouts John Giraldo and Corey Albano and former Little League star turned major leaguer Todd Frazier.  The easiest subjects to interview were the Phillies Pete Rose and Monmouth football coach Kevin Callahan.
While not sure exactly what he'll do in retirement Tony said don't be surprised to find him doing something with the BlueClaws and Monmouth even if it's on a volunteer basis.  Meanwhile his retirement truly ends an era at the Asbury Park Press. They just don't make them like Tony Graham any longer.